Sleek, Seamless,
& Modern
The Ultimate in Slim-Line Design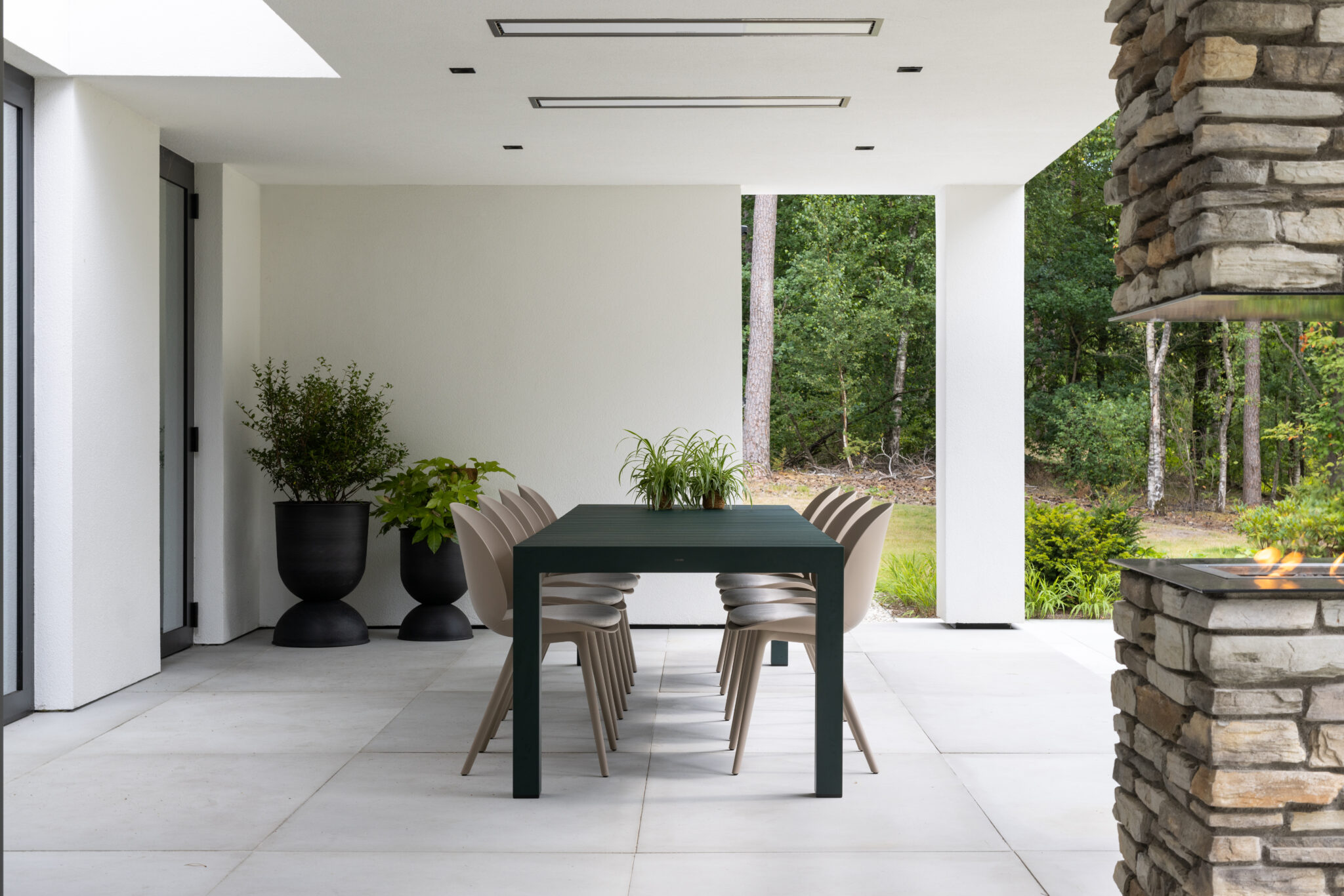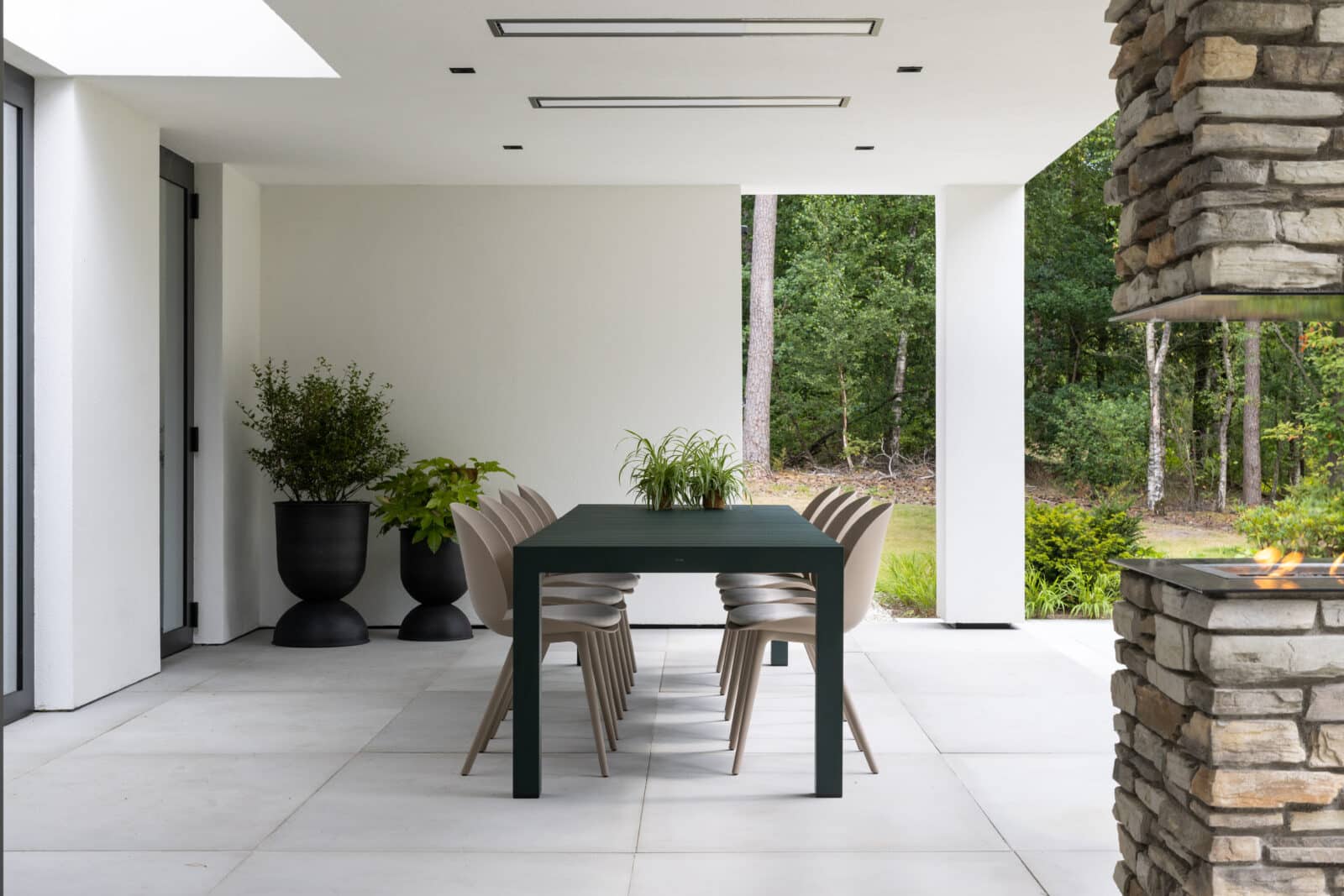 Platinum Smart-Heat™
Electric Series
Made of durable 304 stainless steel, the premium, slim-line Platinum Smart-Heat™ Electric series is unequivocally, the best recessed heater in the market specifically designed for the perfect architectural integration into any space.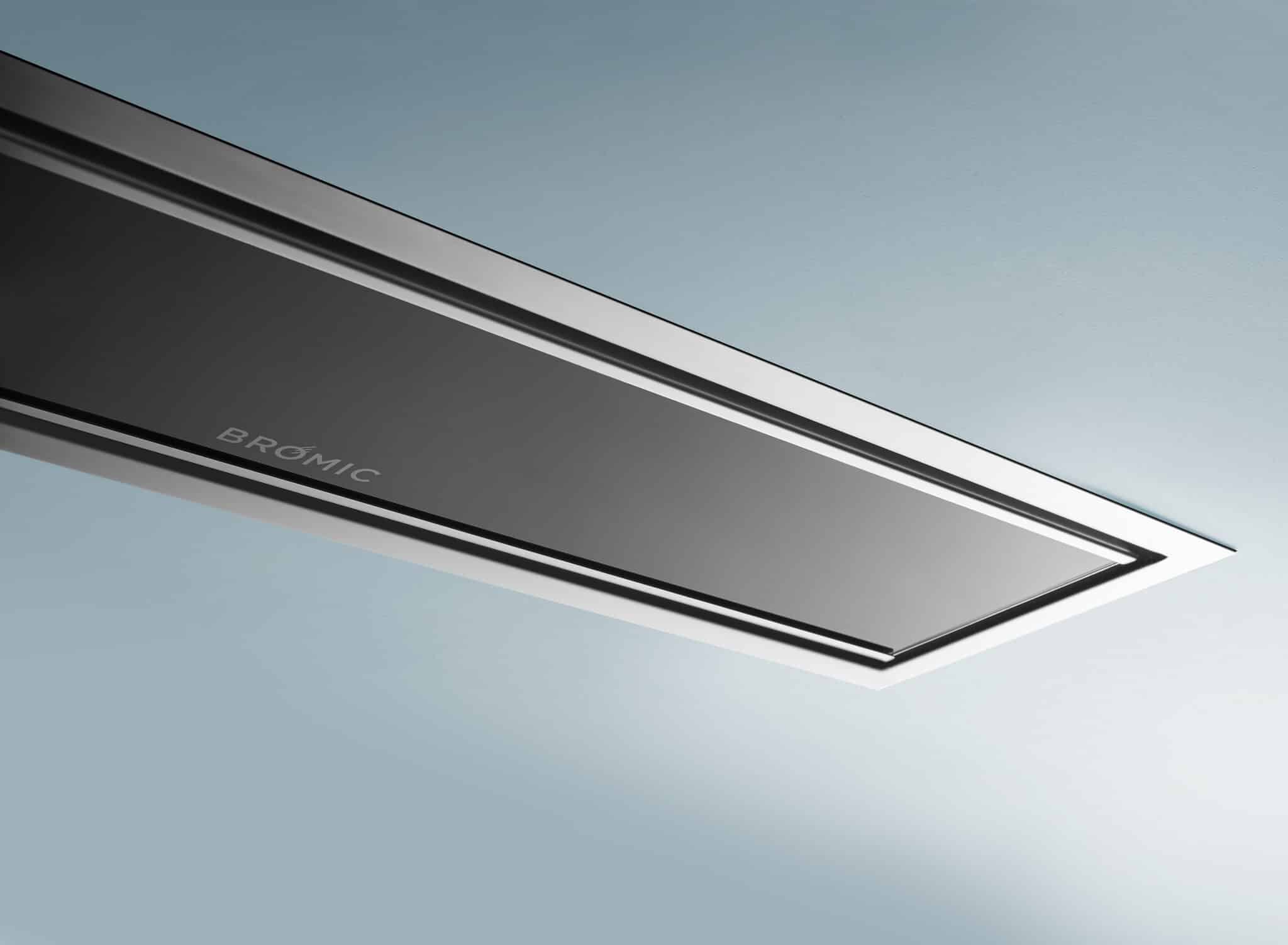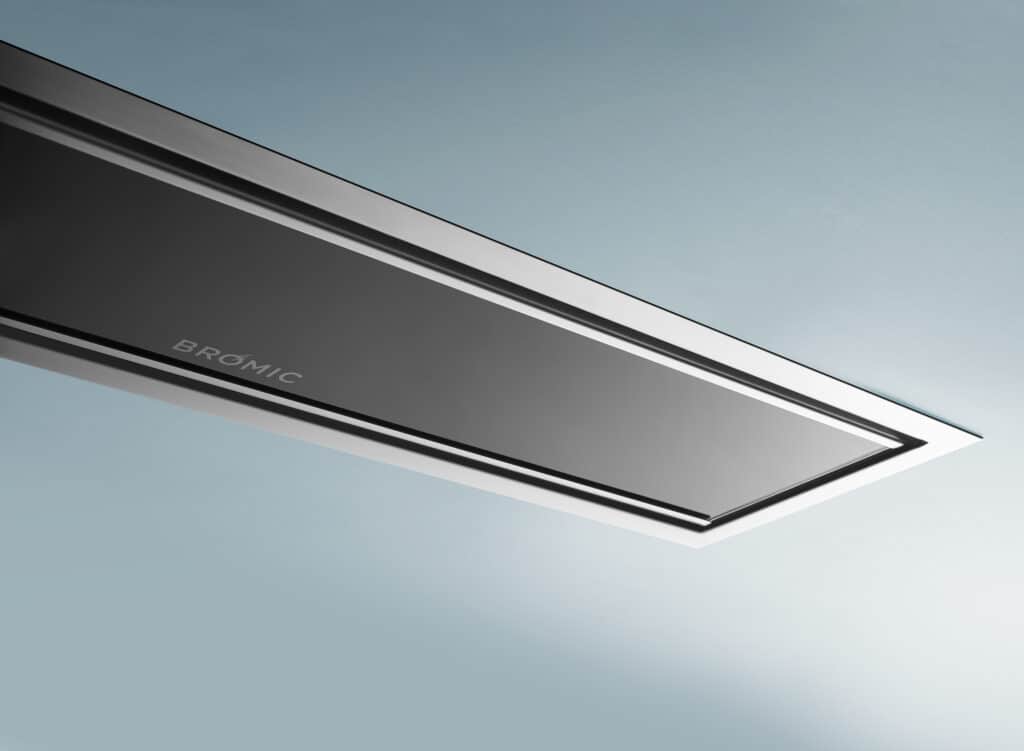 Award Winning Design
With its low-form factor design, the Platinum Smart-Heat™ Electric series virtually disappears into its surroundings, creating the industry leading outdoor heating solution for any outdoor space.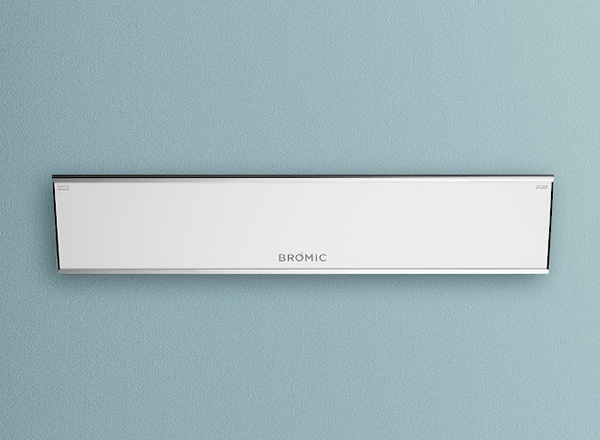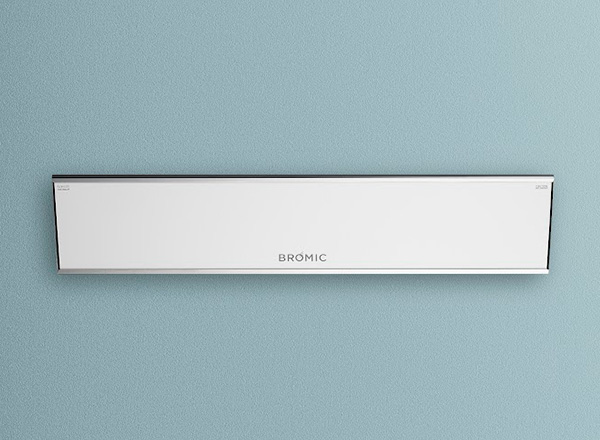 Superior Technology
Composed of a fully sealed heater body, and a premium, tinted ceramic-glass fascia, these low form factor heaters spread radiant heat evenly across a large area while minimizing wind interference and unwanted light emissions.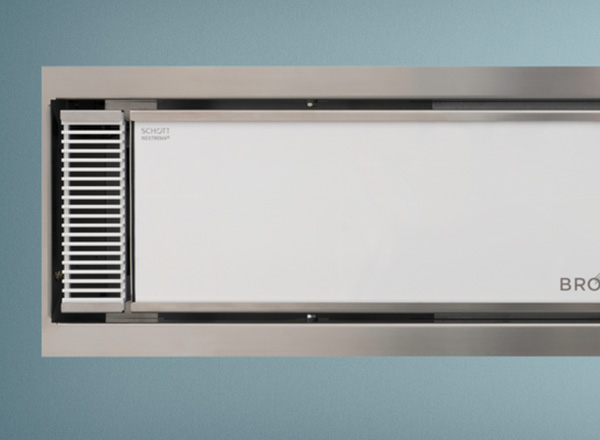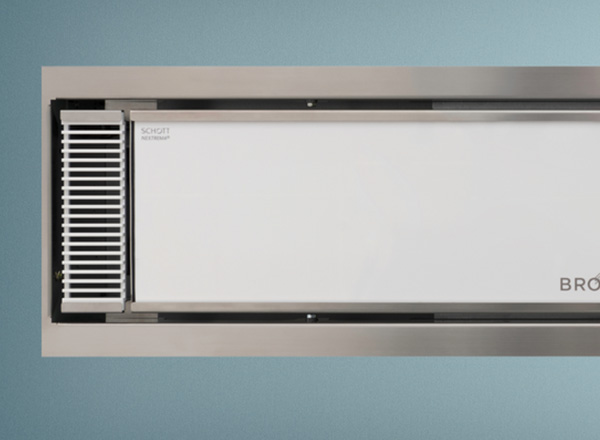 Complete Versatility
Available in both black and white finishes, three power options (2300W, 3400W and now 4500W), voltage offerings of 208V and 220-240V, and a variety of mounting options, the Platinum Electric Collection meets an array of design needs.
Platinum Smart-Heat™
Marine Series
Made of high-quality, AISI316 stainless-steel, Platinum Smart-Heat™ Electric Marine series was specifically engineered to provide superior resistance to the corrosive elements of coastal and marine environments and is backed by an industry-leading 5-year warranty.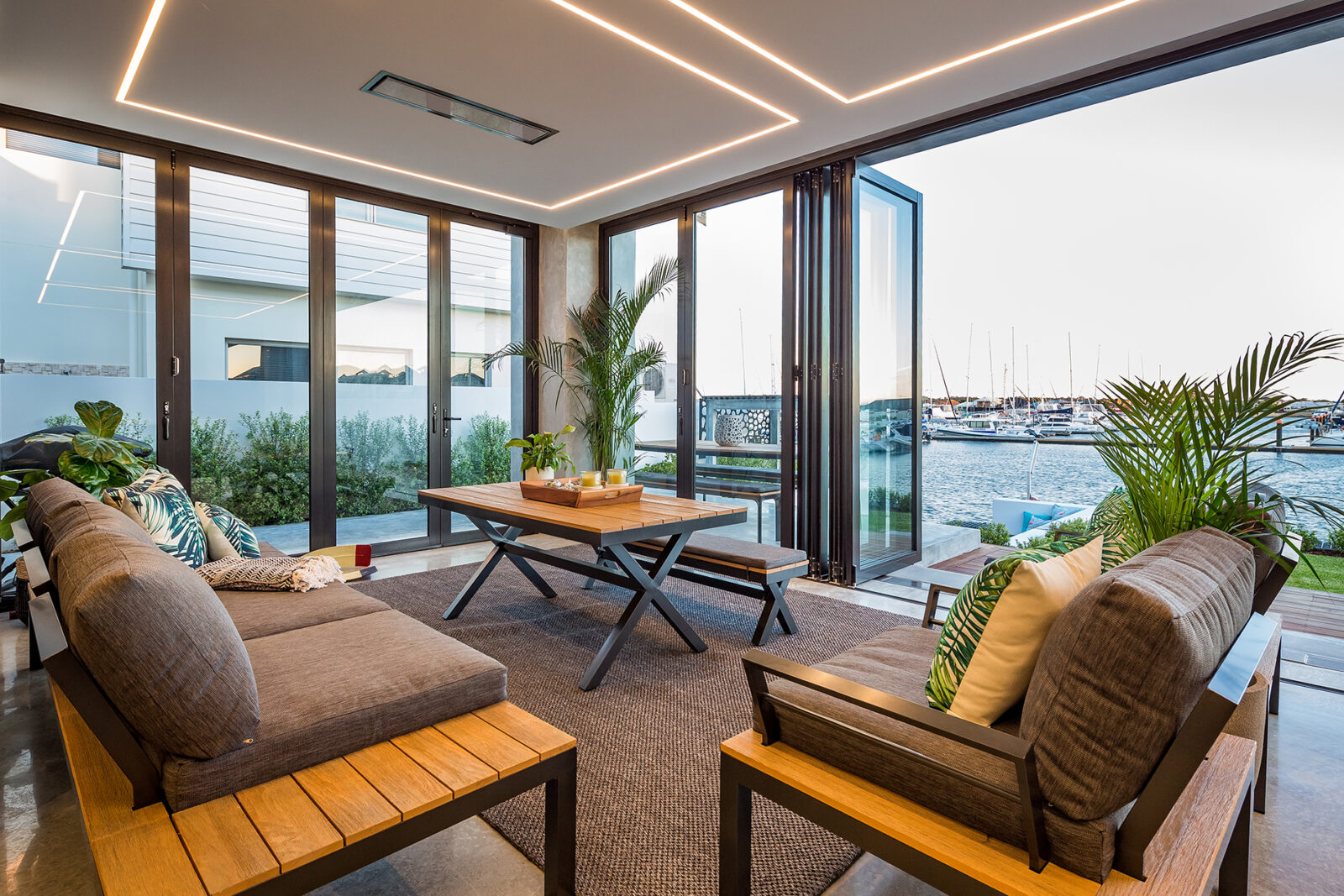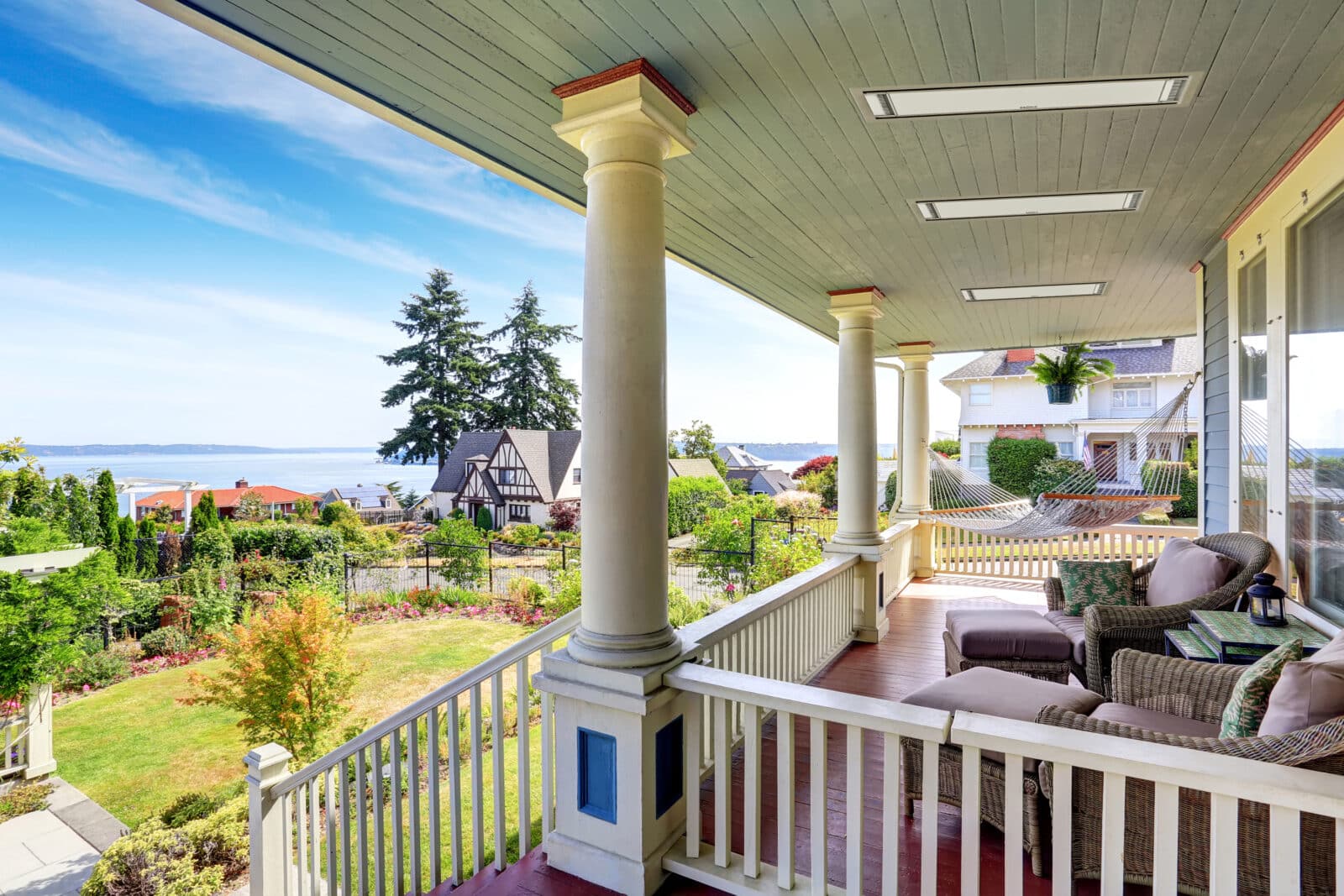 NEW!
Low Clearance Recess Kit
The new Low Clearance Recess Kit fits seamlessly into standard ceiling joists, making it even easier to incorporate within remodels as well as new designs. The built-in frame allows for reduced cavity installation clearances of as low as 7". Ease of installation allows for complete versatility in specifying functional outdoor spaces.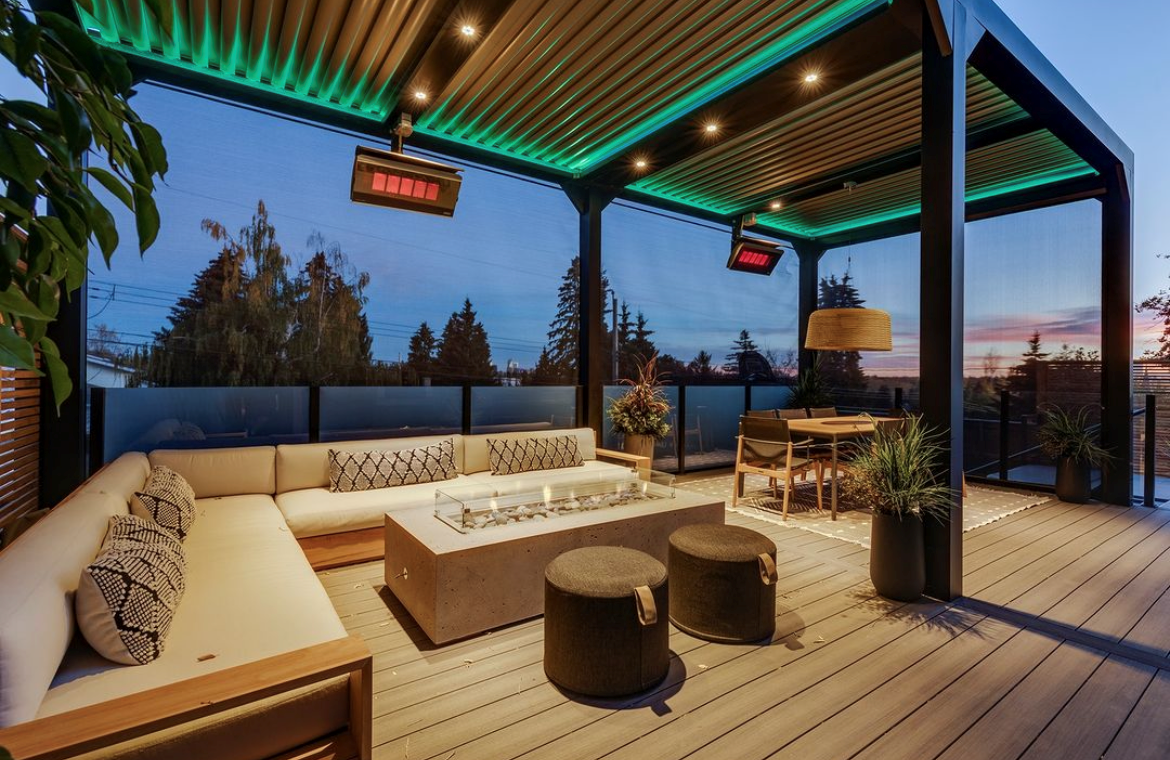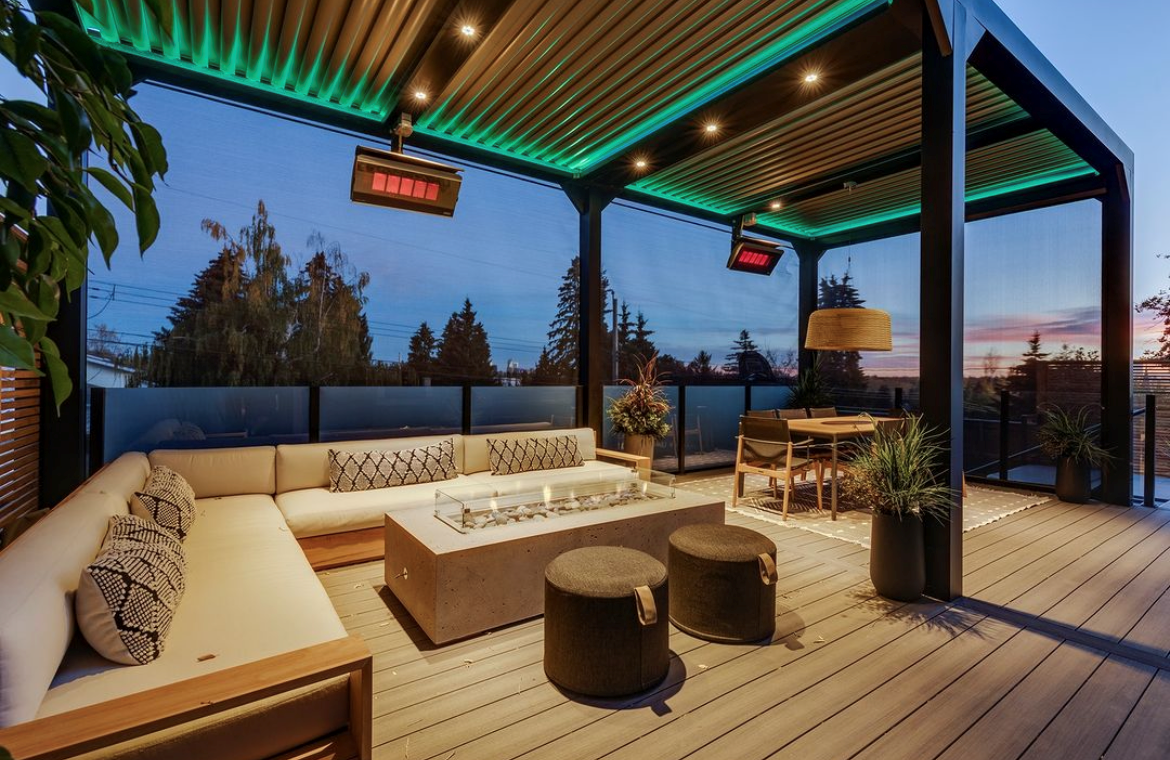 Platinum Smart-Heat™ Gas Series
Available in two heat outputs (23,600 BTU & 39,800 BTU), with both propane and natural gas fuel options, this high performing heater offers the optimum level of warmth for well-ventilated spaces and colder climates. The Platinum Smart-Heat™ Gas heater is built with premium materials spreading heat and comfort evenly across all spaces through its signature black ceramic-glass screen, providing a soft and soothing red glow.
Electric Accessories
Gas Accessories
Controls
Electric Accessories
Gas Accessories
Gas Accessories
Mounting options include wall and six different sized ceiling mounts to ensure your heater will be suspended at the right height so it delivers the optimum amount of heat.
Controls
Controls
The Wireless On/Off Controller, Wireless Dimmer Controller, Wireless Master Remote, and Smart-Heat Link are compatible with the Platinum Smart-Heat™ Collection.
Add Platinum Smart-Heat™ to Your Project
Leverage Bromic's design team to accelerate your project plans and provide technical specification support at no extra expense.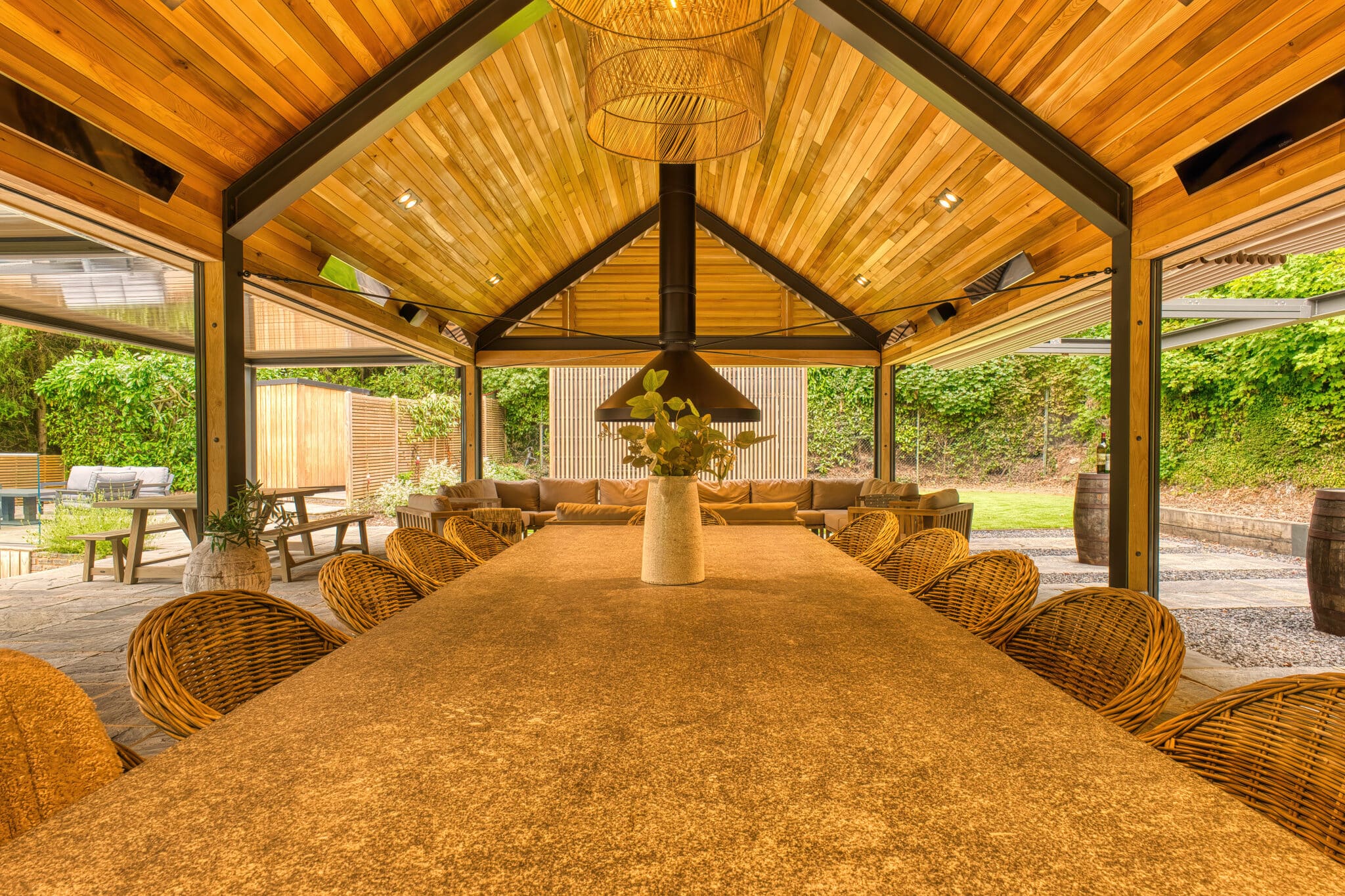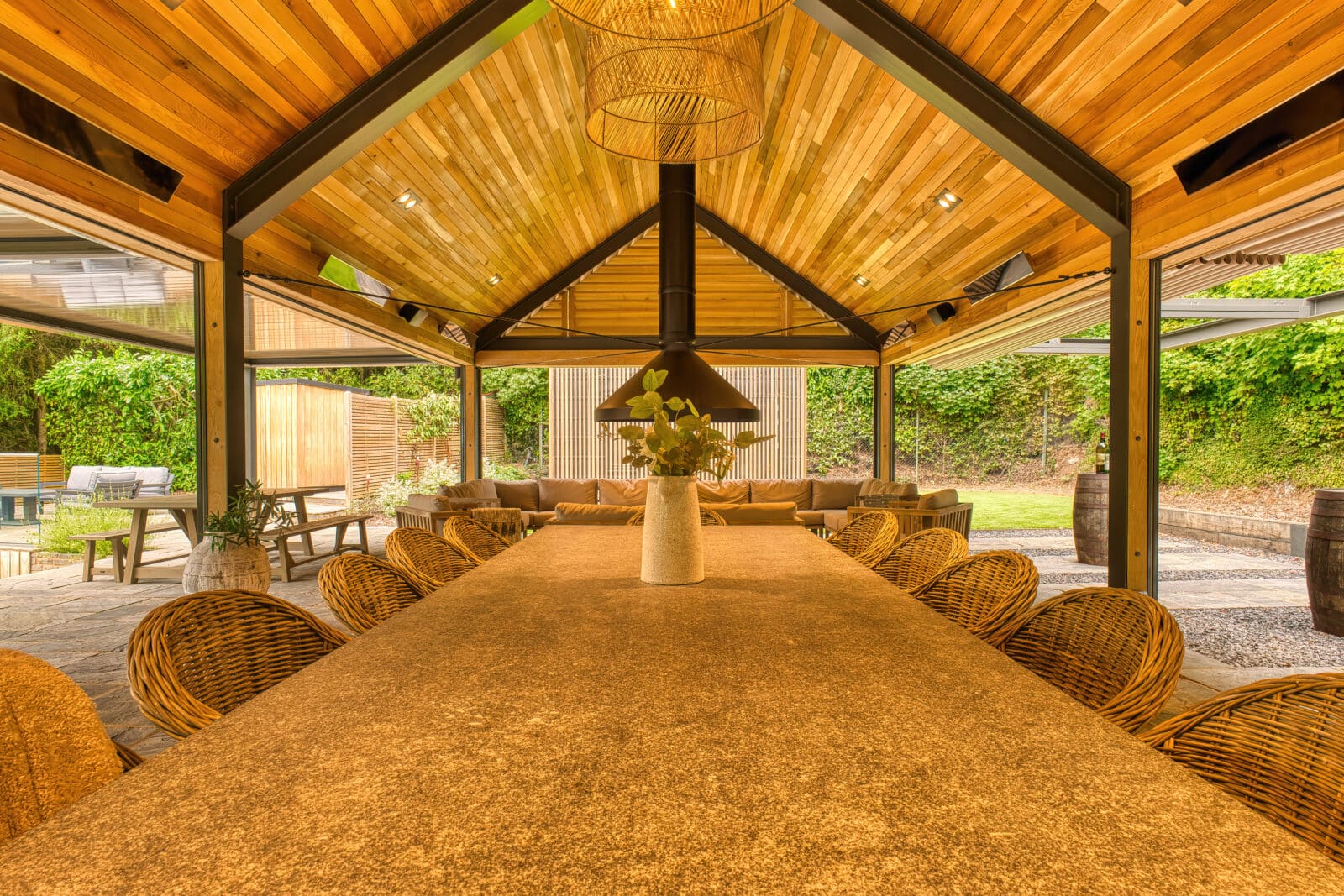 Our guests have been wowed by the entertainment space and impressed with the heaters. They are not obvious as the black glass helps to disguise them within the space!

JP

James Peters Pangbourne, UK
Gallery