Eclipse Collection
The Luxury Comfort Solution
An innovative heat and light solution that strikes the perfect balance between ambience and functionality. The Eclipse Collection's contemporary design delivers a strikingly practical showpiece within luxurious outdoor spaces.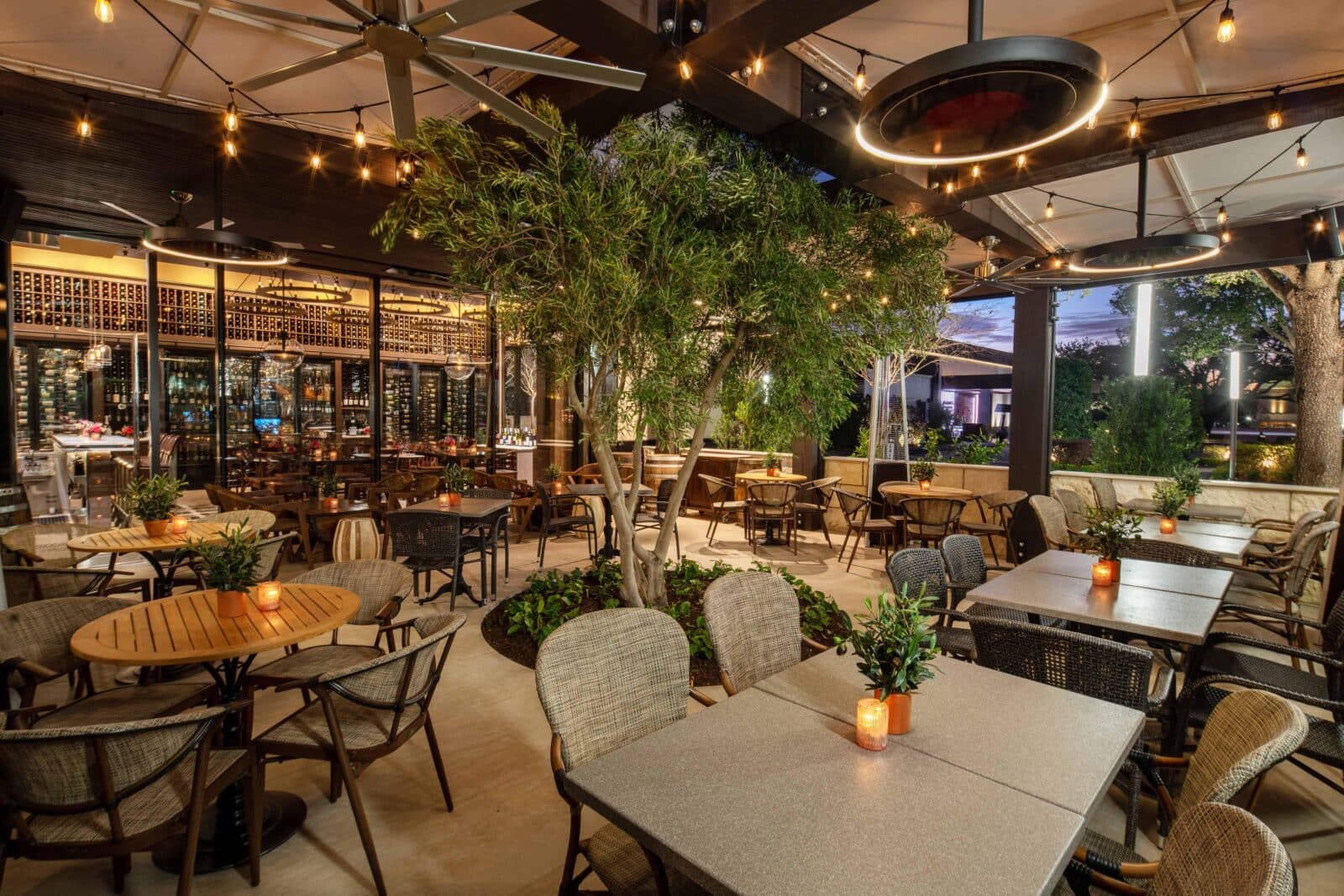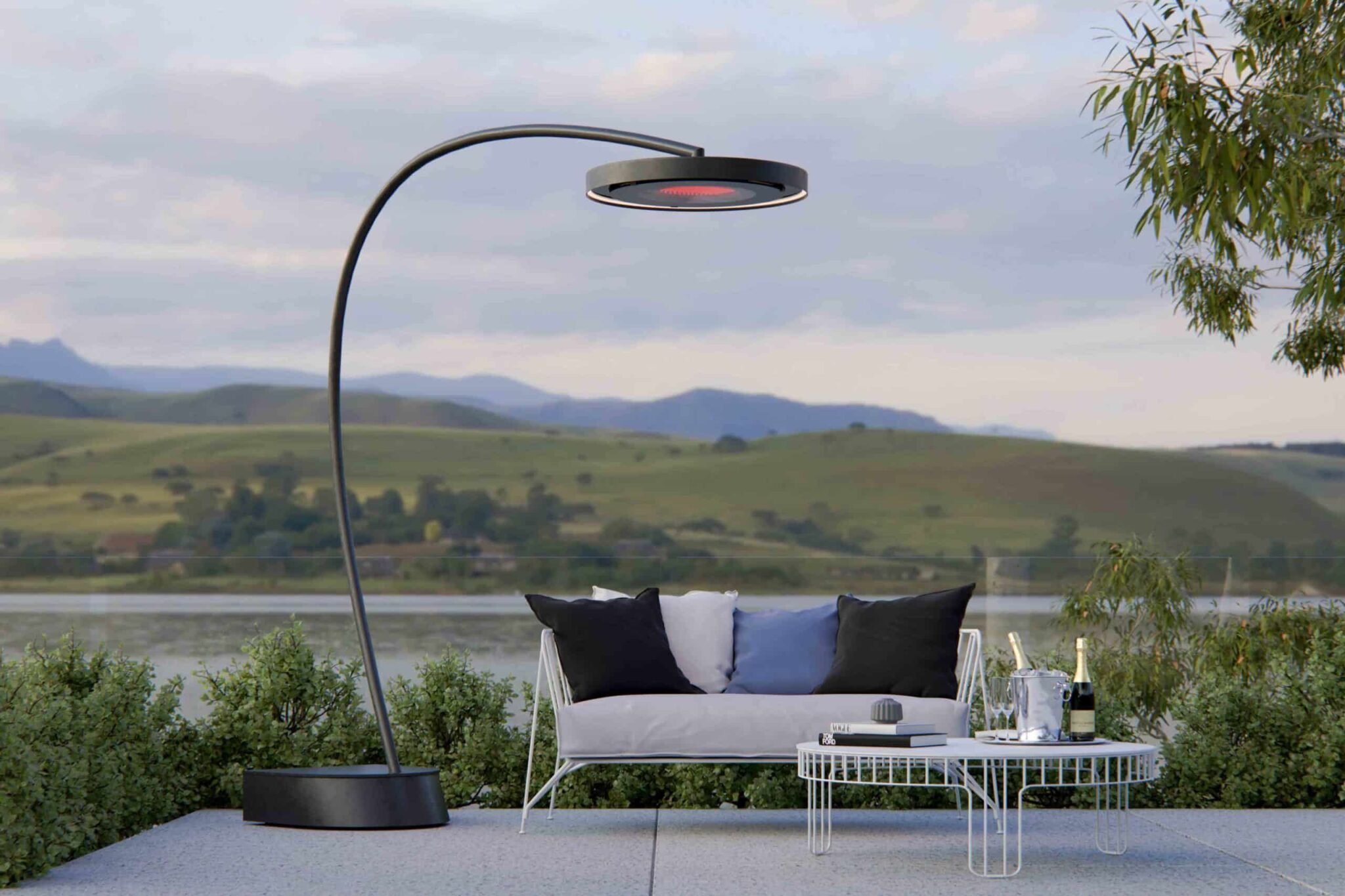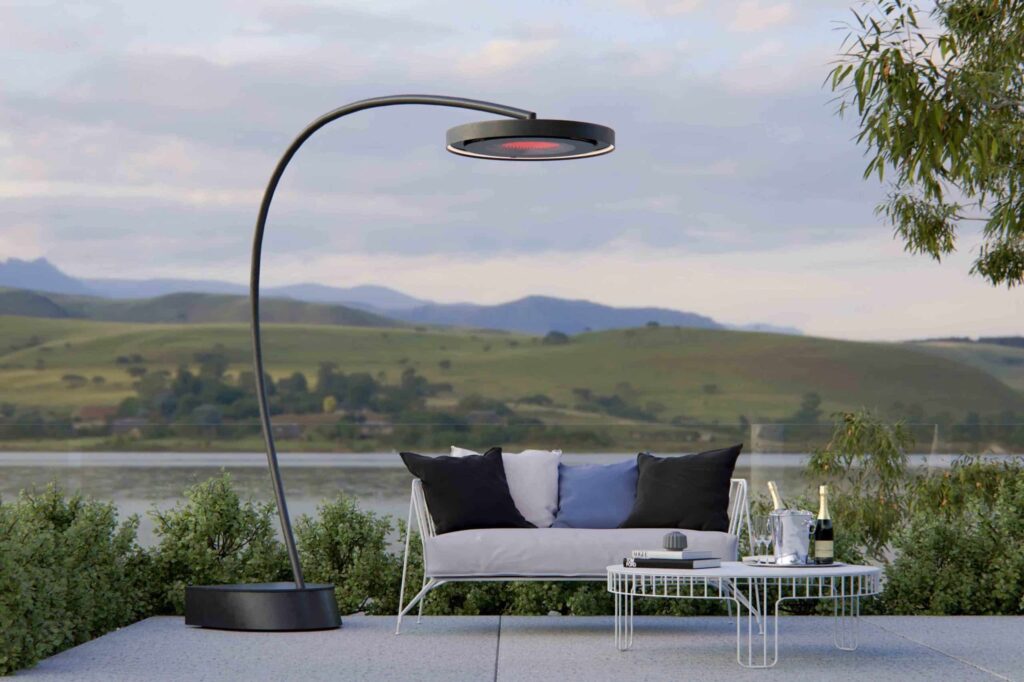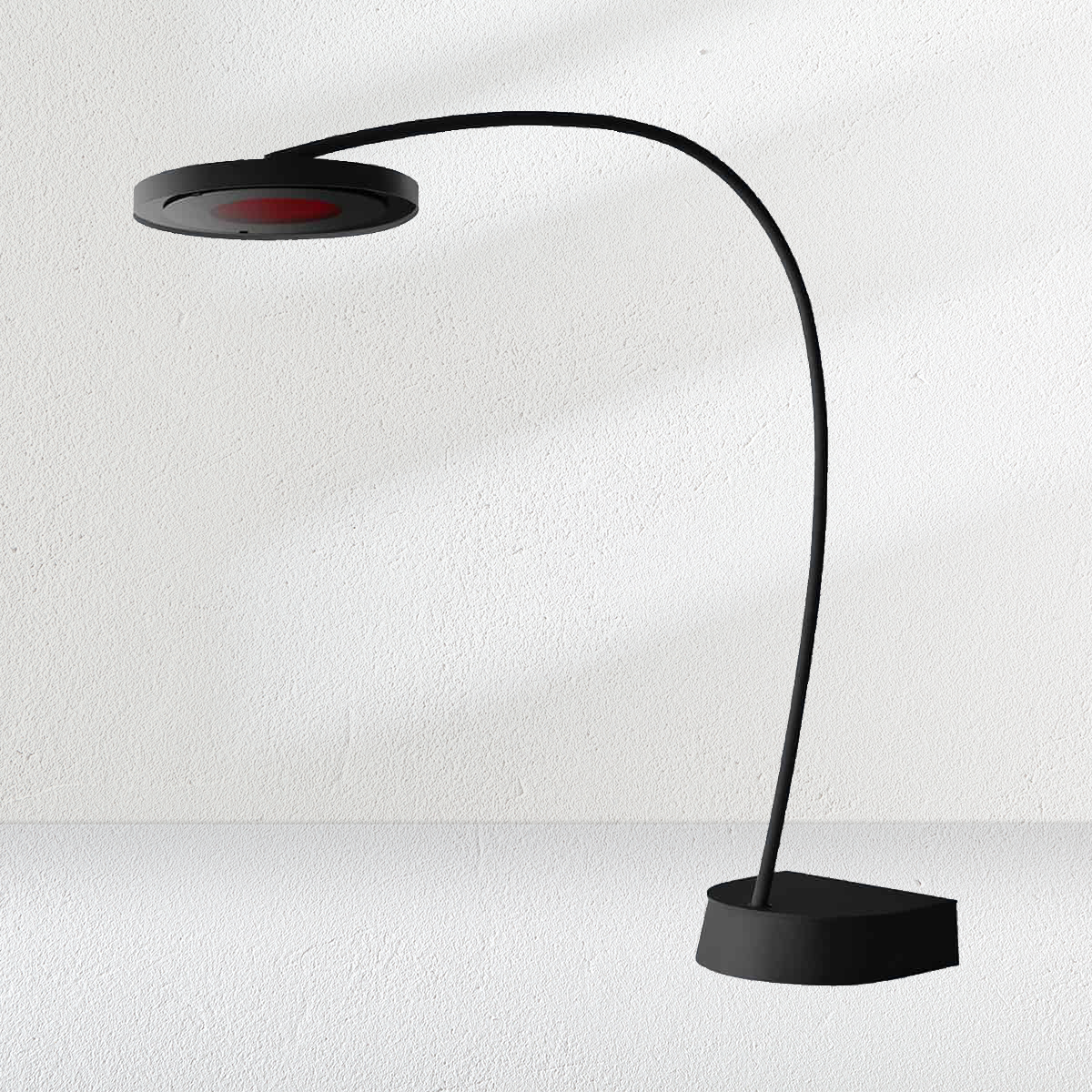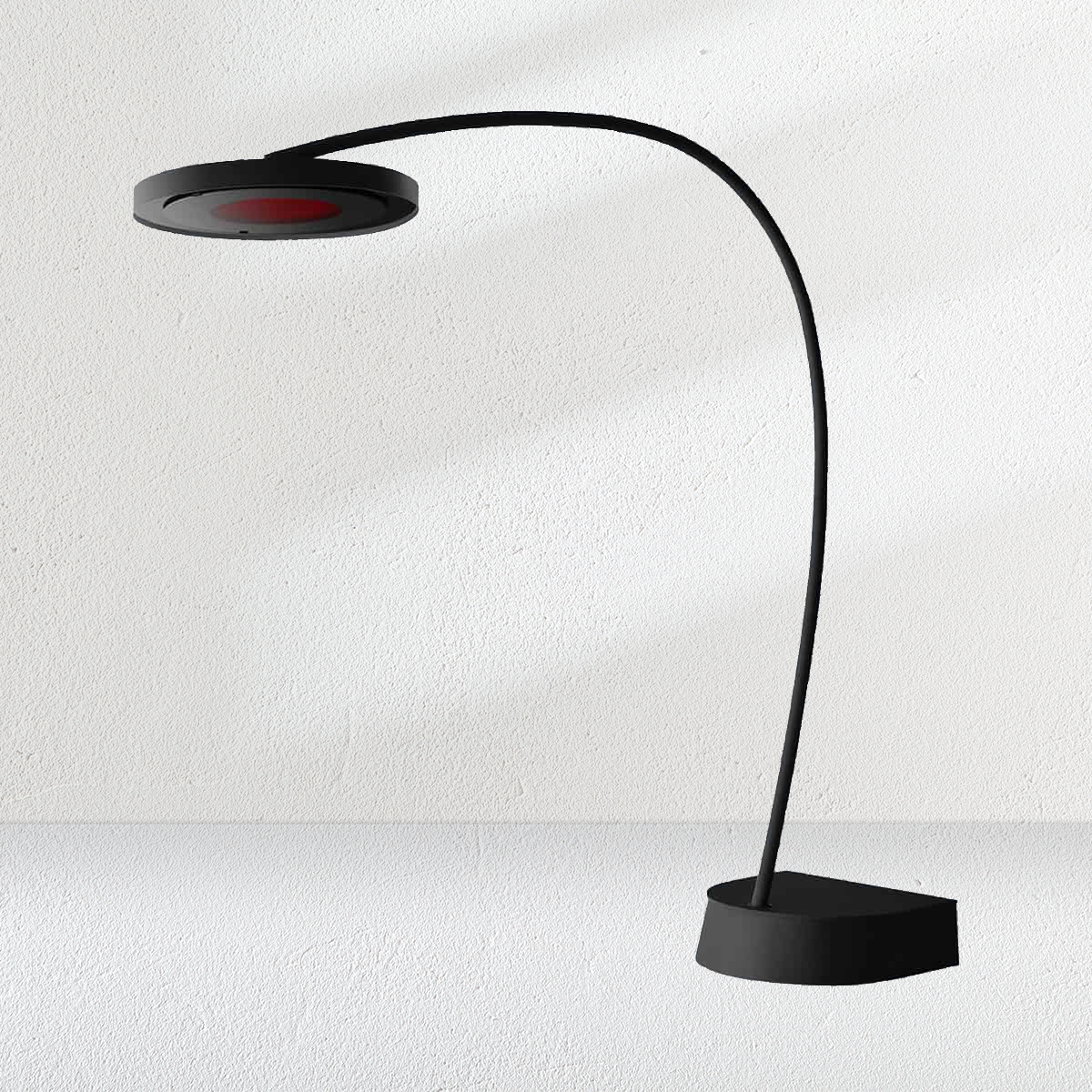 Innovative Design
Distinguished by its contemporary circular surface and manufactured with premium double-coated steel, the Eclipse Collection effortlessly complements the design aesthetic of any outdoor environment.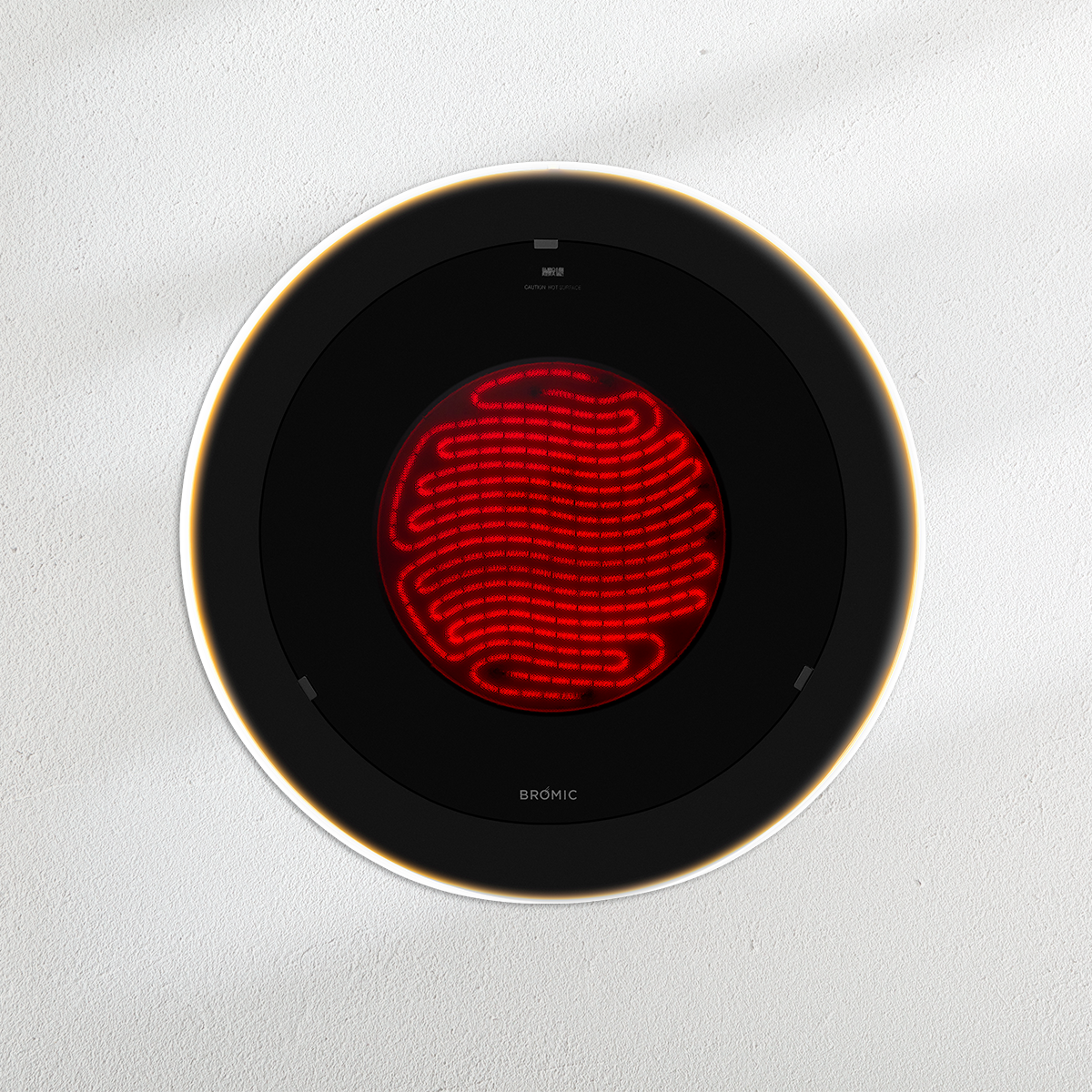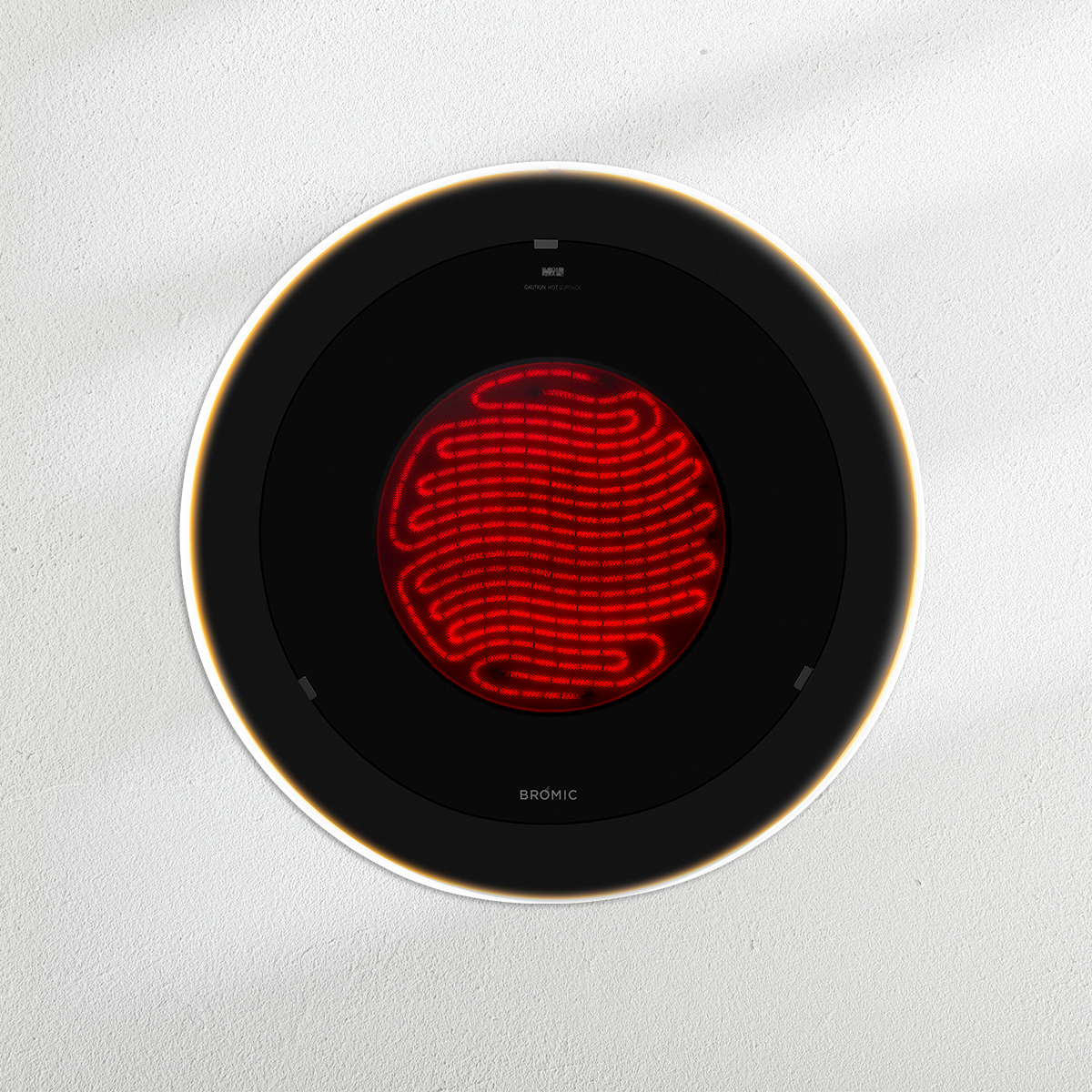 Heat & Light Technology
Built with a dimmable LED light and a fully sealed ceramic-glass surface that spreads heat evenly up to 121 ft2., the Eclipse Collection's light and heat features can be customized for complete control of your comfort.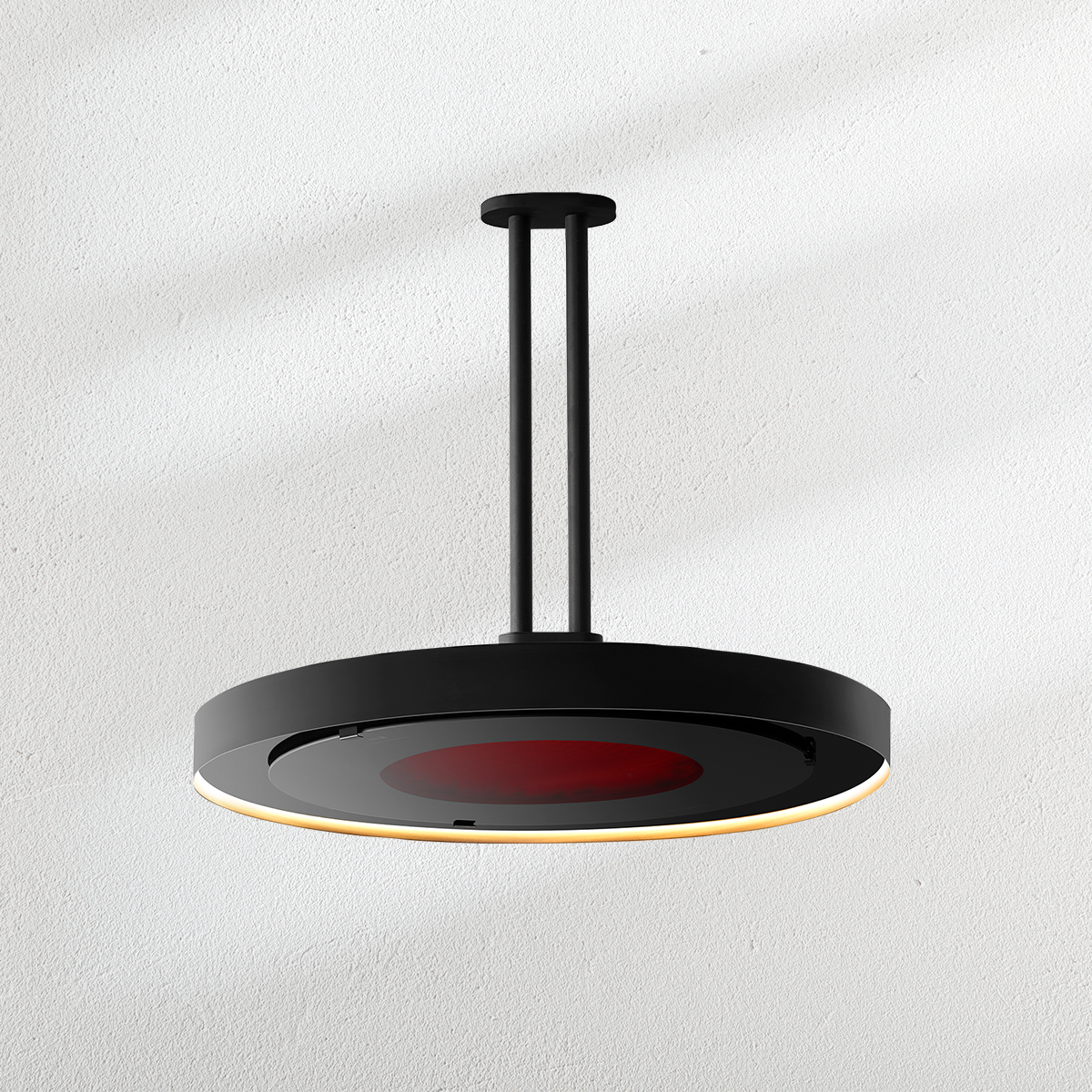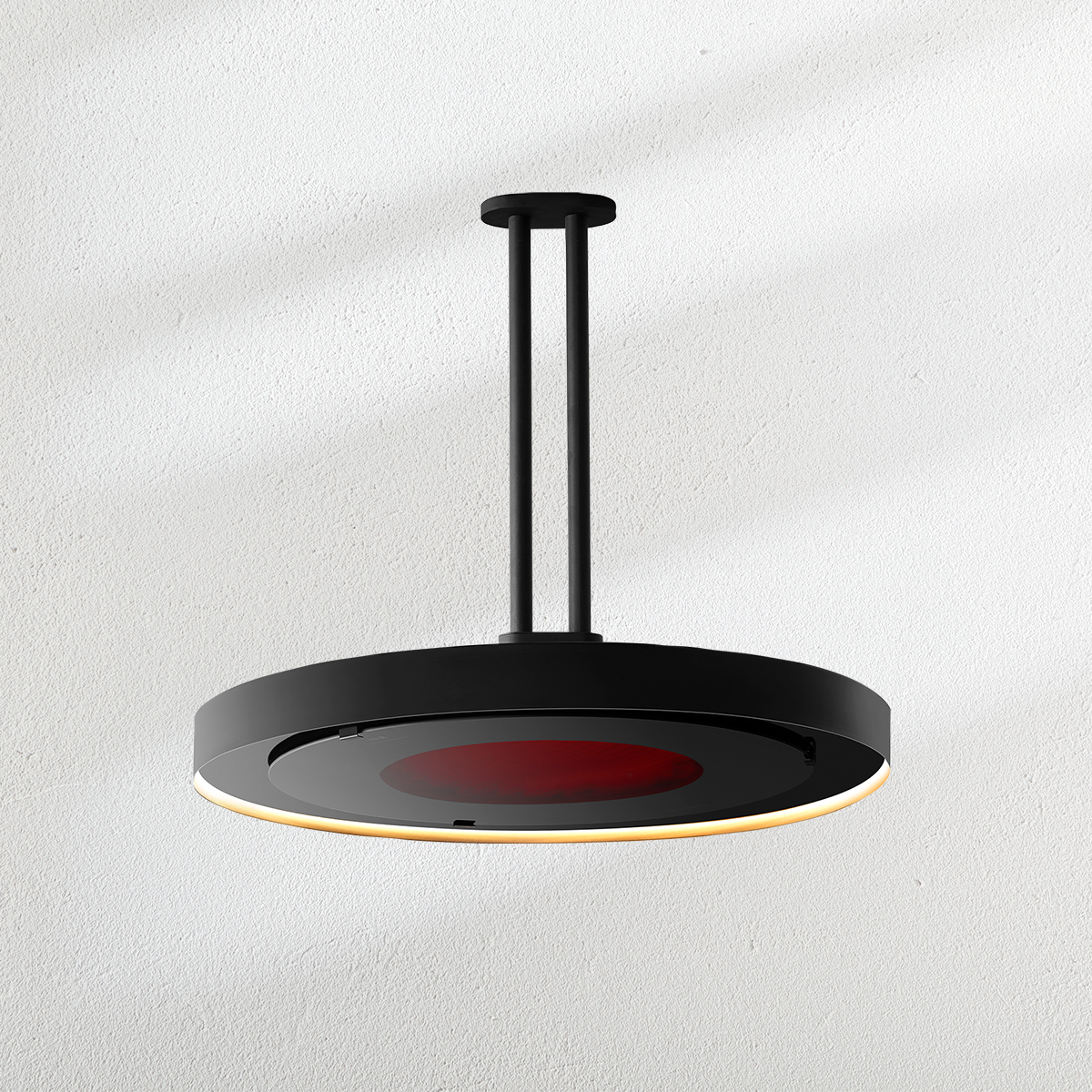 Mounting Versatility
Available in seven unique mounting options including wall, ceiling, and free standing, the possibilities for the Eclipse Collection are endless.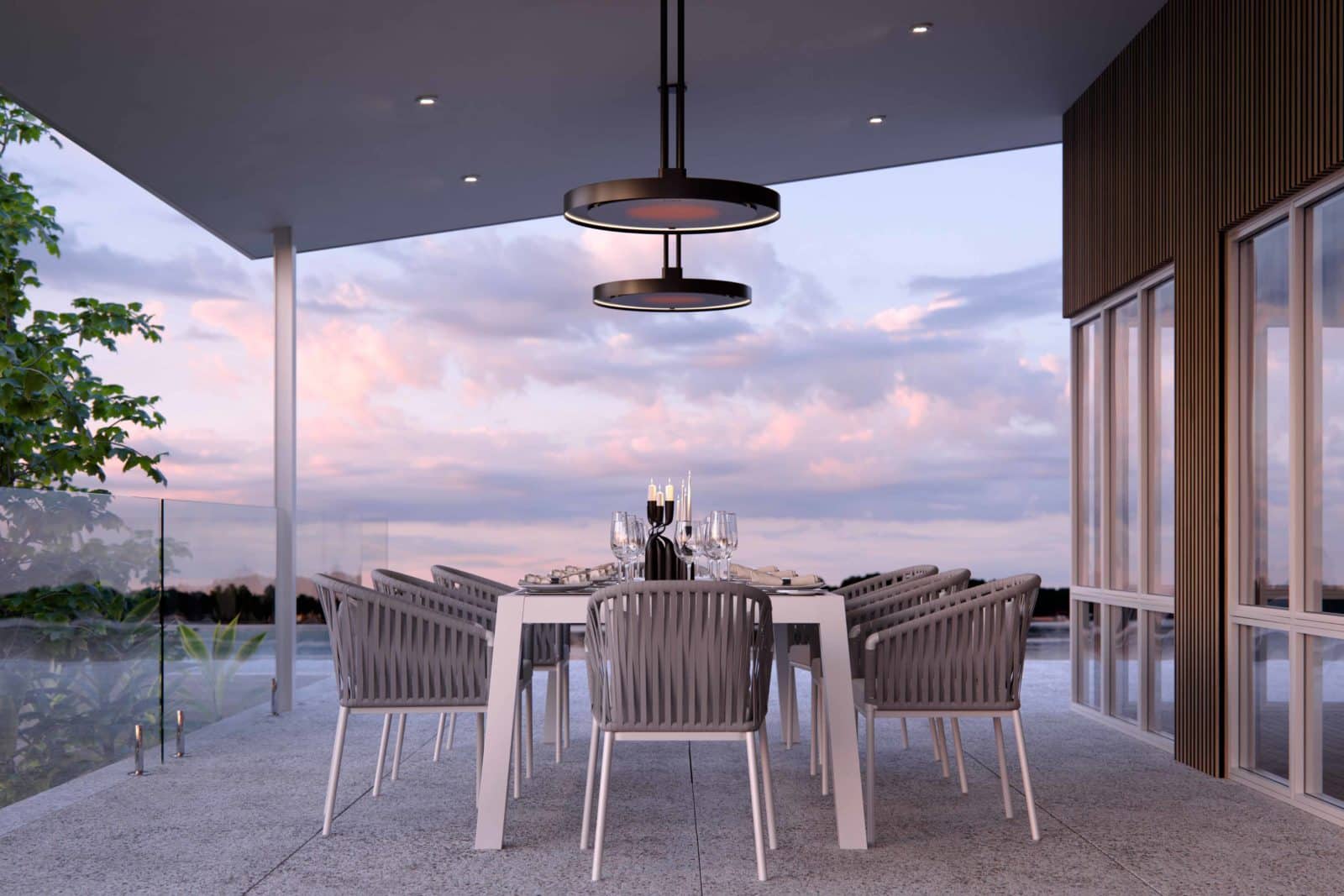 Eclipse Smart-Heat™ Electric Series
Available in six versatile wall and ceiling mounting options, the unique pendant body of the Eclipse Smart-Heat™ Electric series radiates custom heat and light, elevating the design of outdoor spaces from traditional to exceptional.
Eclipse Smart-Heat™ Portable Series
Featuring a striking, elegant design, this powerful portable heater is the freestanding solution to bringing both warmth and light to design-focused outdoor spaces. With the built-in Eclipse Dimmer Controller and wireless remote, effortlessly adjust heat output and gradually dim the lights for ideal comfort.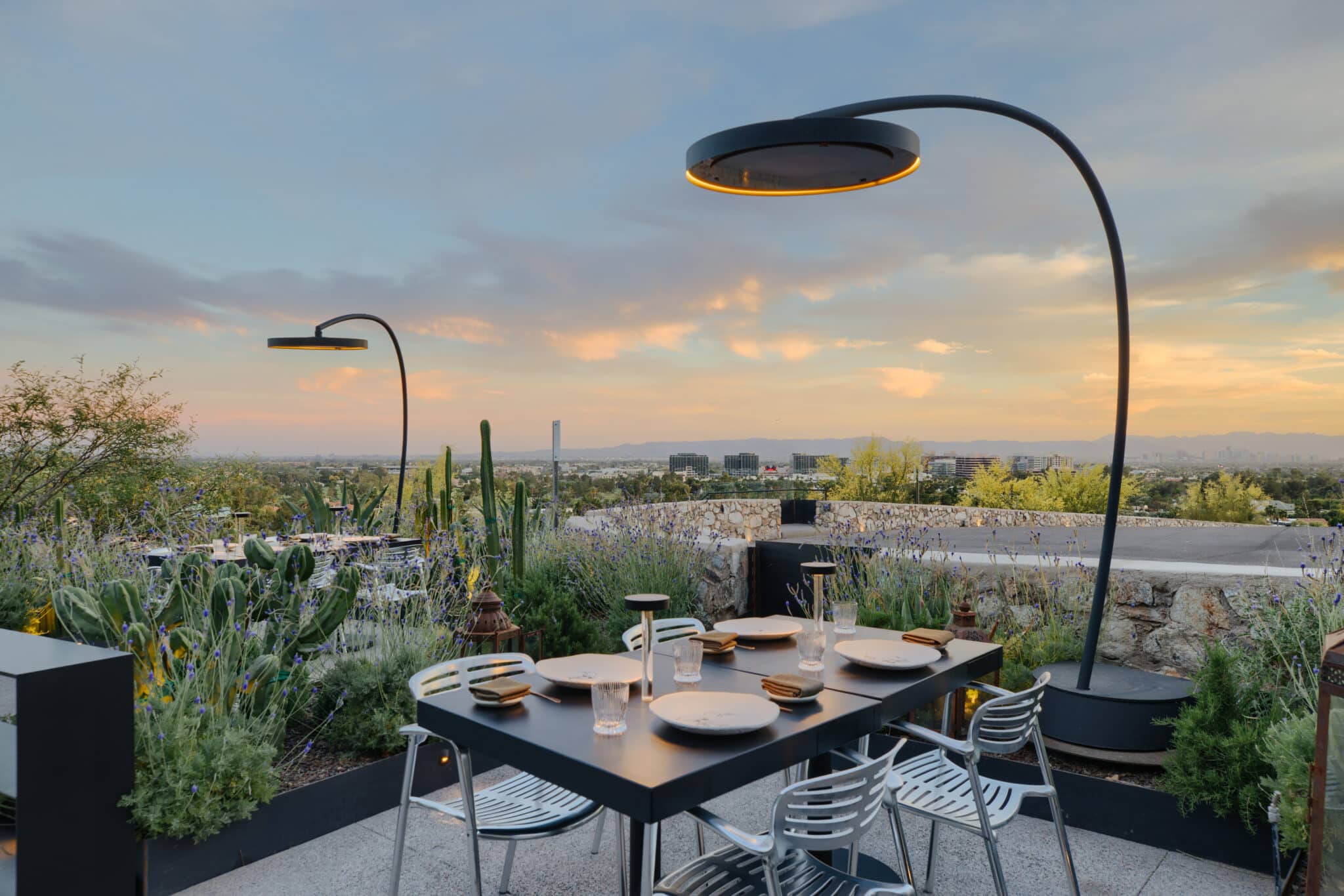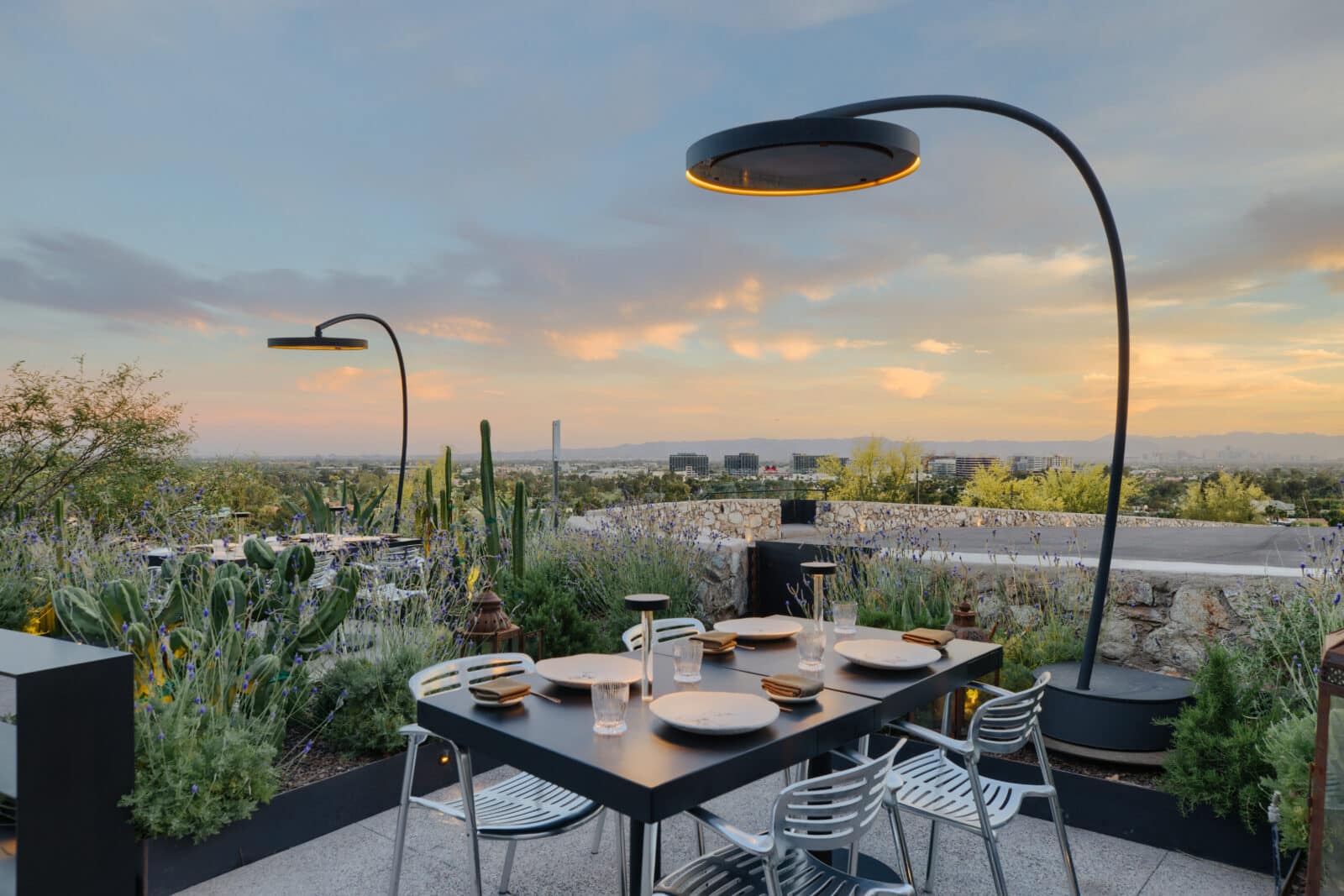 Accessories
Controls
Eclipse Controls
The Wireless Eclipse Dimmer Controller, Wireless Master Remote, and Smart-Heat Link are compatible with the Eclipse Collection.
Find the Perfect Eclipse Heater for your Outdoor Space
Leverage Bromic's design team to accelerate your project plans and provide technical specification support at no extra expense.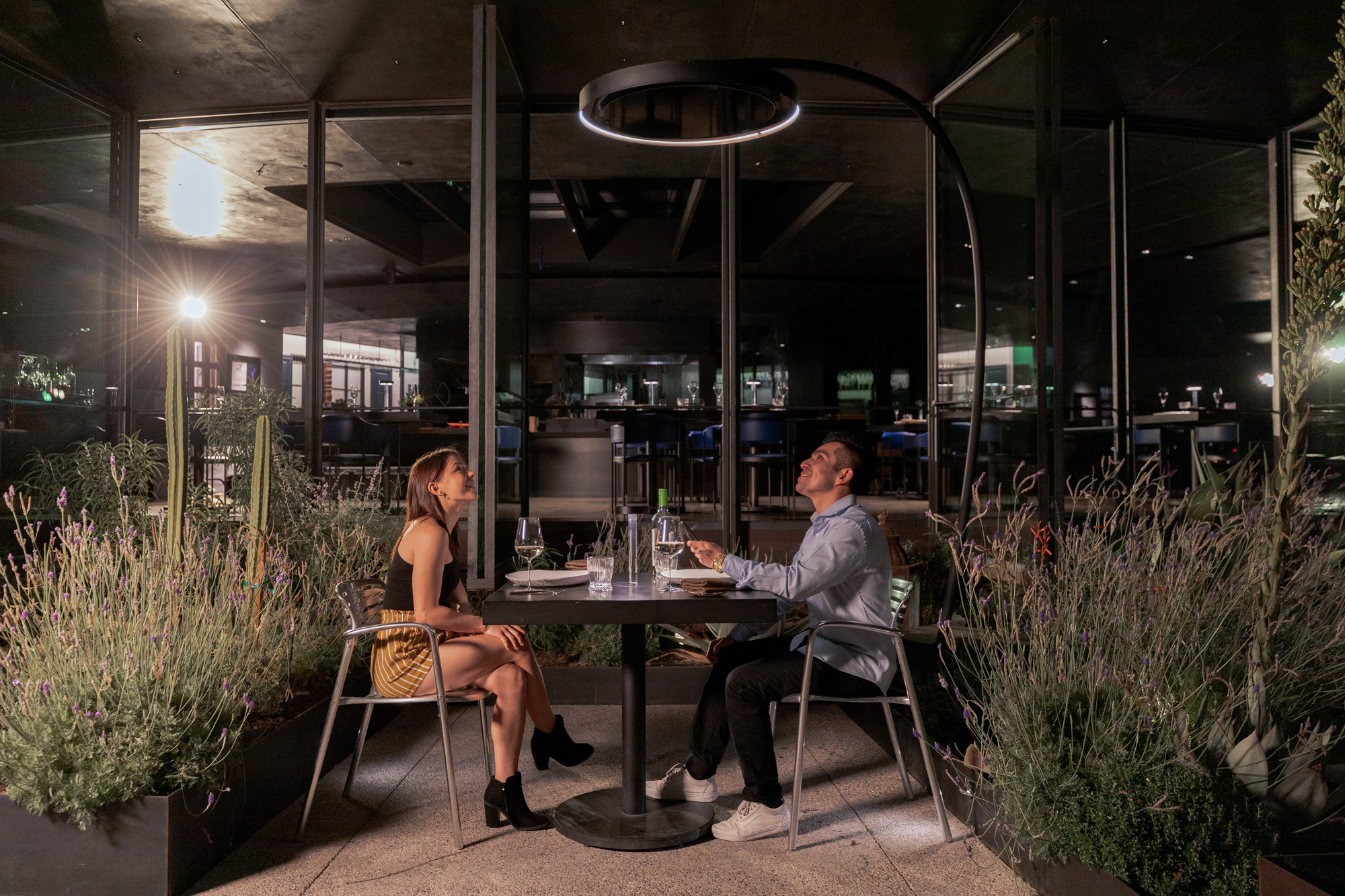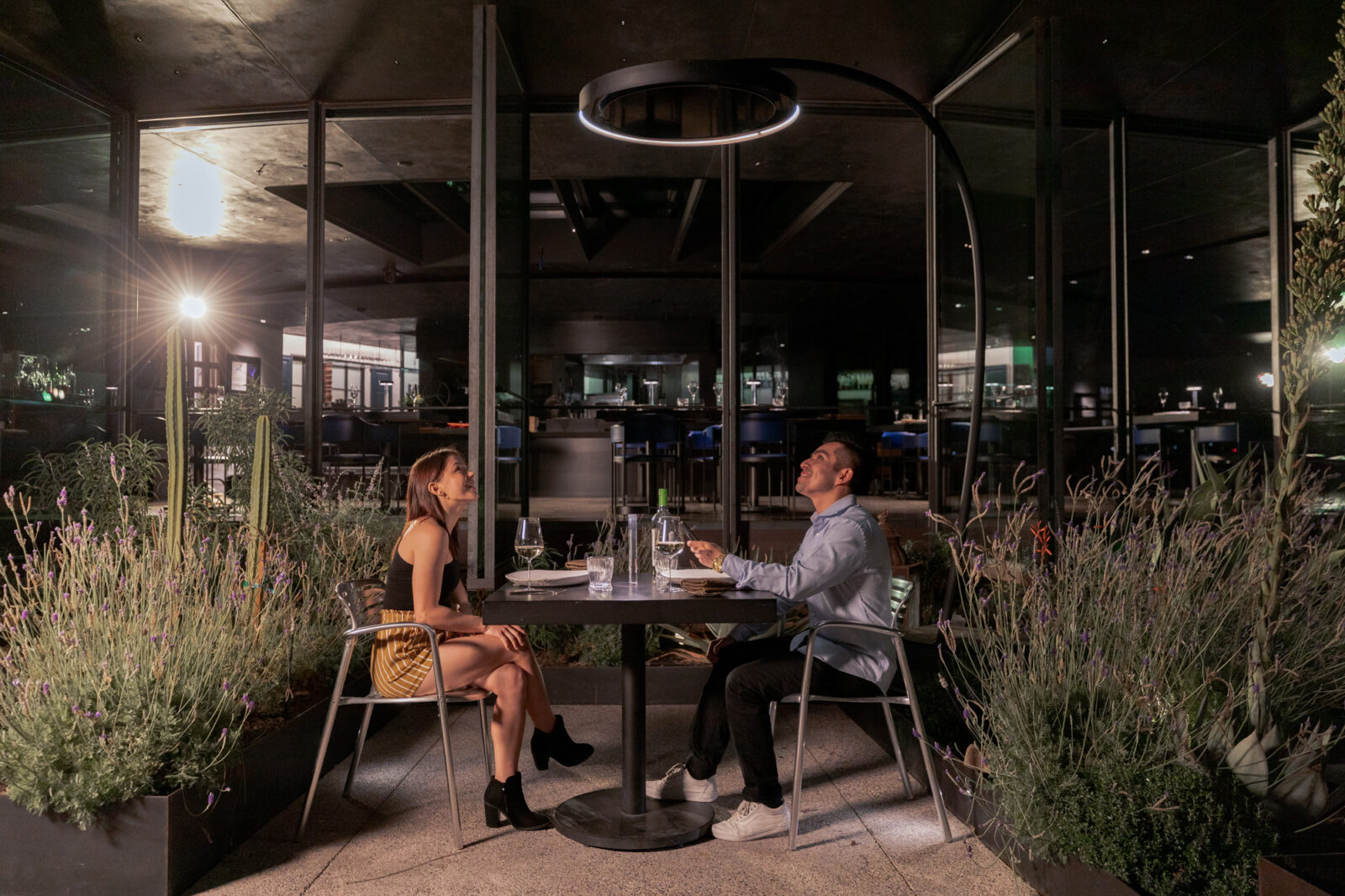 Everybody that comes here, they comment about these heaters. They've never seen a heater that is this elegant and also incorporates a light fixture.

WB

Wendell Burnette Architects Phoenix, AZ
Gallery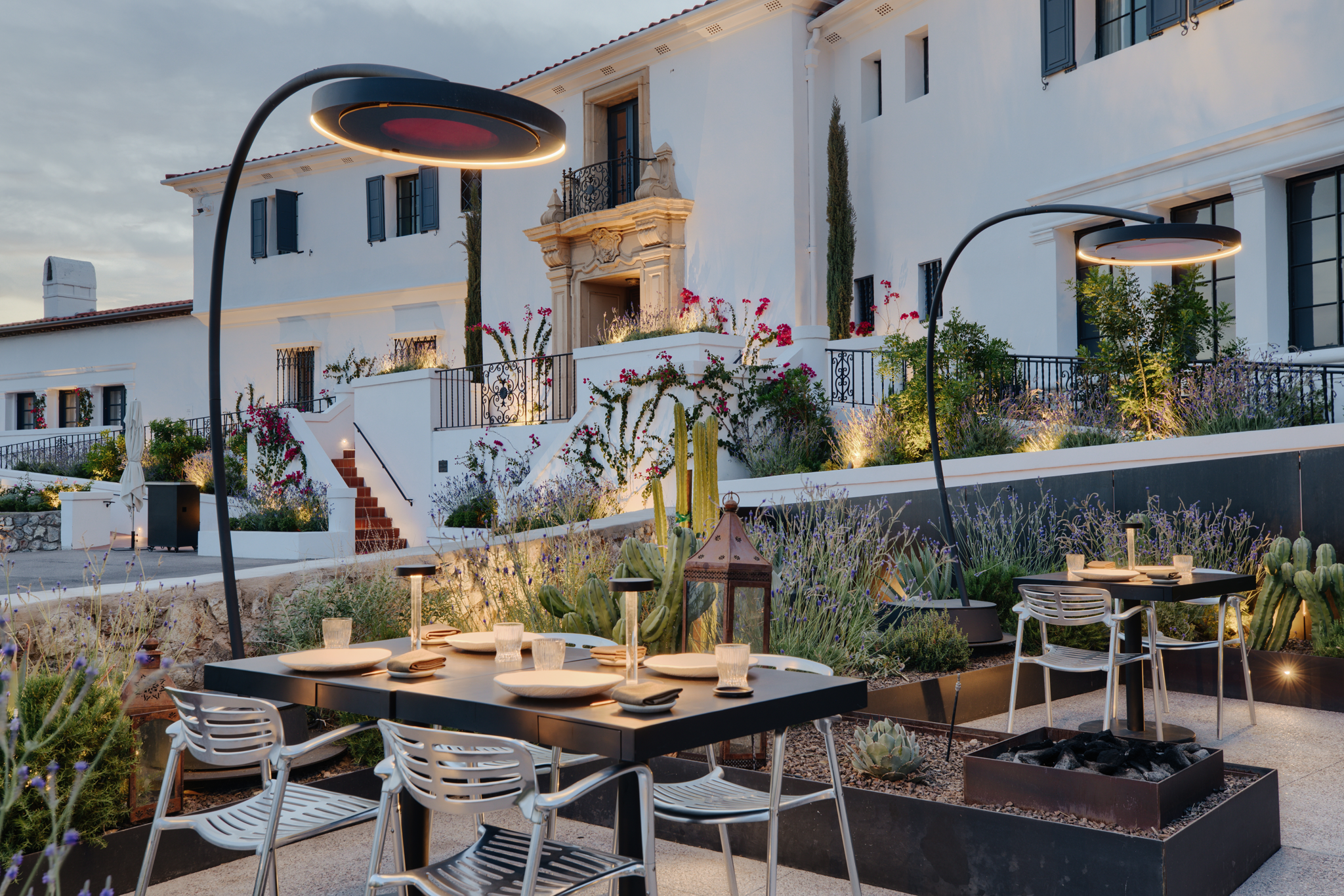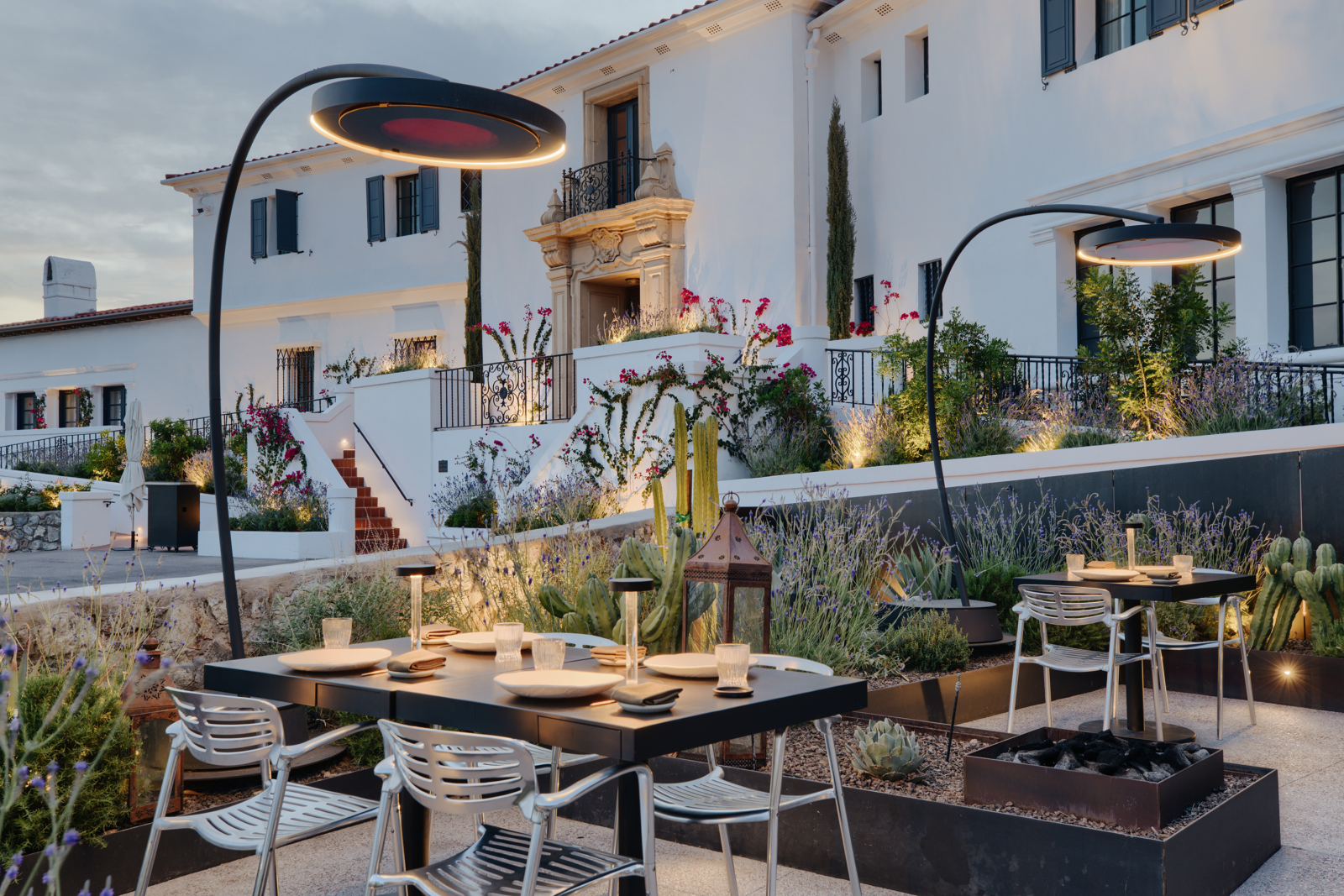 Common Questions about the Eclipse Collection of Heaters
Explore the extensive Q&A topics about the Eclipse Collection of heaters below to gain valuable insights that cater to your specific outdoor heating needs. For customized assistance, don't hesitate to reach out to Bromic's team of heating experts who stand ready to craft a tailored solution for your specific needs.
The primary differences between our outdoor heater collections lie in their design, performance, and features. The Eclipse Collection is available wall, ceiling, and portable options, and is known for its contemporary design with dual functioning heat and light, making it an excellent choice for upscale outdoor spaces. The Platinum Collection is available in electric and gas options, and is known for it's sleek, seamless and modern design. The Tungsten Collection is available in electric, gas, and portable options, and is known for it's high-powered industrial design style. 
---
While Bromic Eclipse heaters are designed for extended outdoor use, it is generally not recommended to leave any outdoor heater on overnight for safety reasons. We recommend turning off the Eclipse heaters when not in use and following the installation manuals for safe operation and maintenance. Afraid you will forget, check out Bromic's control options. 
---
The number of Eclipse heaters needed depends entirely on the size and layout of the space, as well as the size and wattage of the heaters you are installing. Let our heating experts create the perfect heat layout of your space by utilizing our Complimentary Design Service. 
---
The Eclipse Collection is available in wall, ceiling, and portable mounting options. 
---
Yes, Eclipse heaters are designed to be weather-resistant and can withstand exposure to rain and other outdoor elements. They are constructed using durable materials and are rated for outdoor use. However, it's essential to follow the installation manual for proper maintenance and storage during extreme weather conditions to ensure the longevity of your heaters. 
---
The cost to run Eclipse heaters varies by location and depends on local electricity and installation costs.
---
Eclipse heaters produce infrared radiant heat, so the heater does not emit visible light. The light feature within the Eclipse heaters have three different presets (off, 50% and 100%) with an LED color of Warm White. On 100%, the LED Lumens rating is 216.6 and the LED Temperature is 3000K.  
---
Both models of the Eclipse collection are electric outdoor heaters, which do not require ventilation as there are no harmful biproducts such as gasses released into the air. Still, it's crucial to ensure proper clearances are met for safe operation.
---
Yes! Both models of the Eclipse Collection are electric heaters and can be used in enclosed patios.
---
Consult the product installation manuals for specific clearance requirements, as these guidelines are crucial for safe and efficient operation. Generally, proper clearances are necessary to prevent hazards, ensure safety, and maintain the longevity of the heaters. 
---