Suspending your outdoor mounted heater from the ceiling of your patio is one of the most straight forward and flexible installation methods as it's suitable for ceilings of different heights. With a variety of ceiling mounting pole options for each gas and electric heater series, you're sure to find a mounting solution for any space.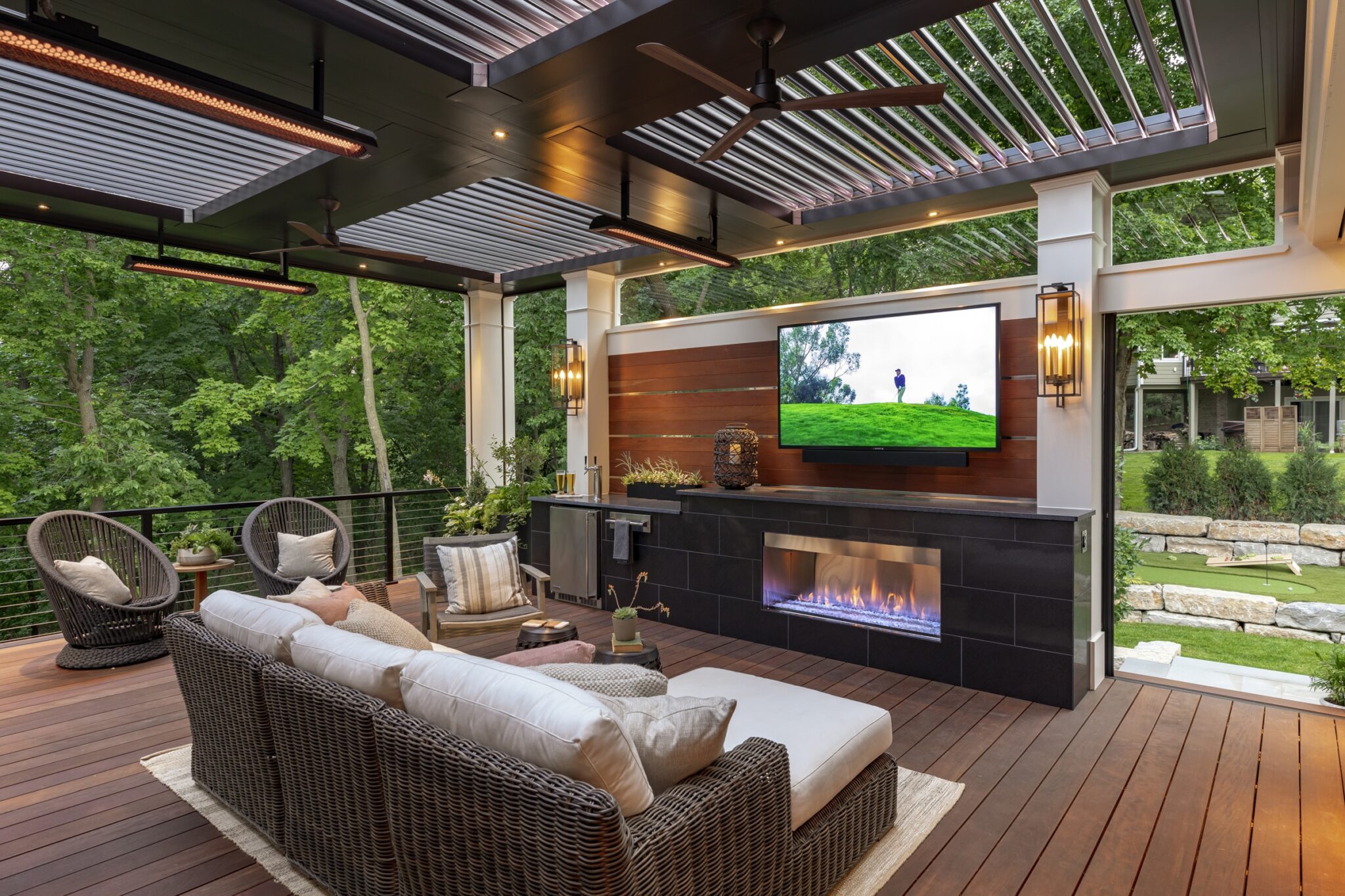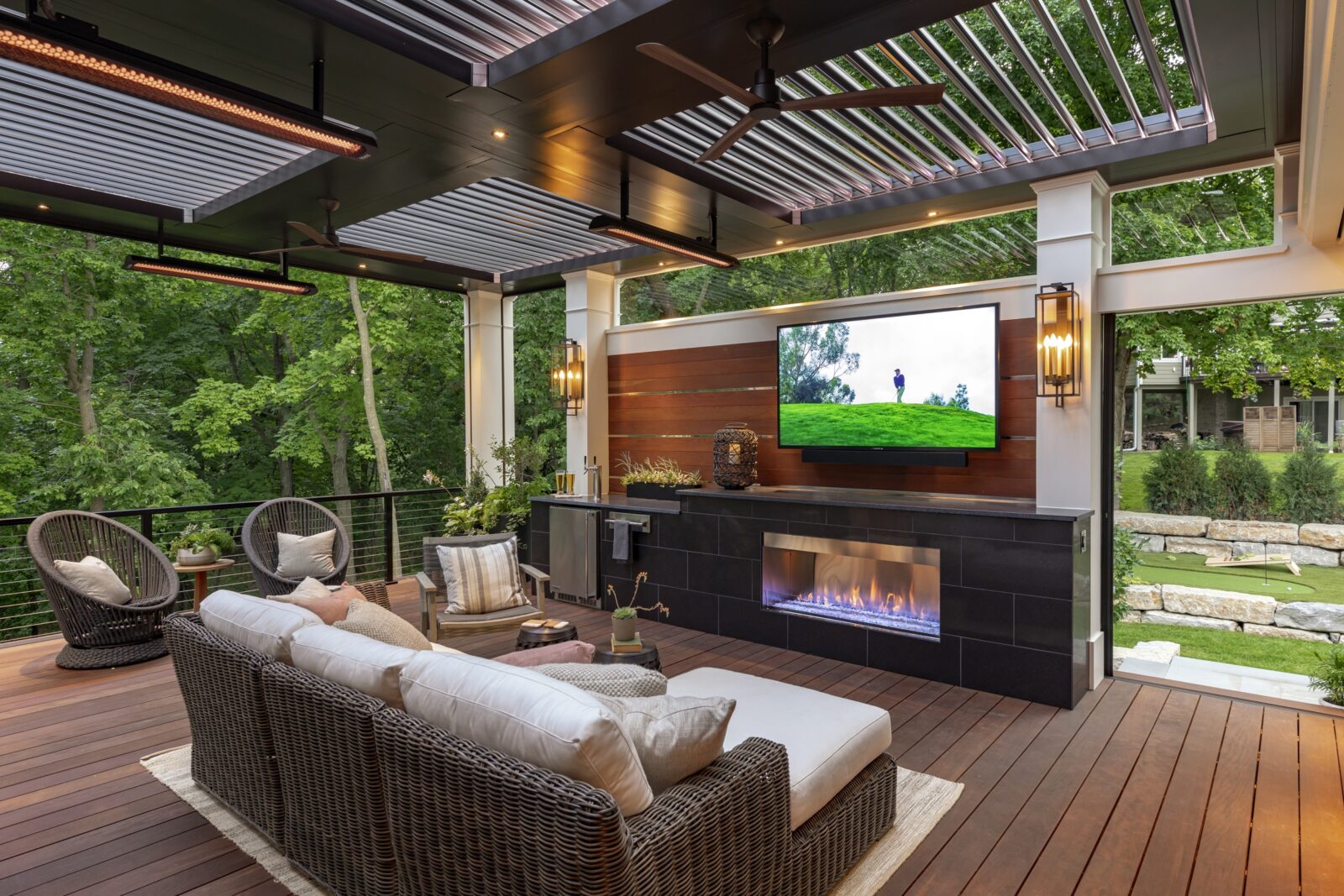 What are the Benefits of Ceiling-Mounting my Heater?
Outdoor ceiling-mounted heaters offer several benefits, depending on the specific situation and environment. Ideal for locations with limited space, where portable or freestanding heaters could obstruct pathways or seating arrangements, ceiling-mounted heaters could free up valuable floor space and can be strategically placed to cover a larger area. This can be particularly useful in commercial settings like outdoor restaurants, where maximizing heat coverage is essential.
By positioning the heater overhead, you can achieve more even heat distribution throughout the area. Heat naturally rises, so a ceiling-mounted heater can help ensure that warmth is evenly spread across the space, reducing cold spots.
Additionally, ceiling-mounted infrared heaters are less susceptible to weather-related damage such as water splashes or dust accumulation, as they are positioned higher above the ground. This can extend the lifespan of the heater and reduce maintenance needs.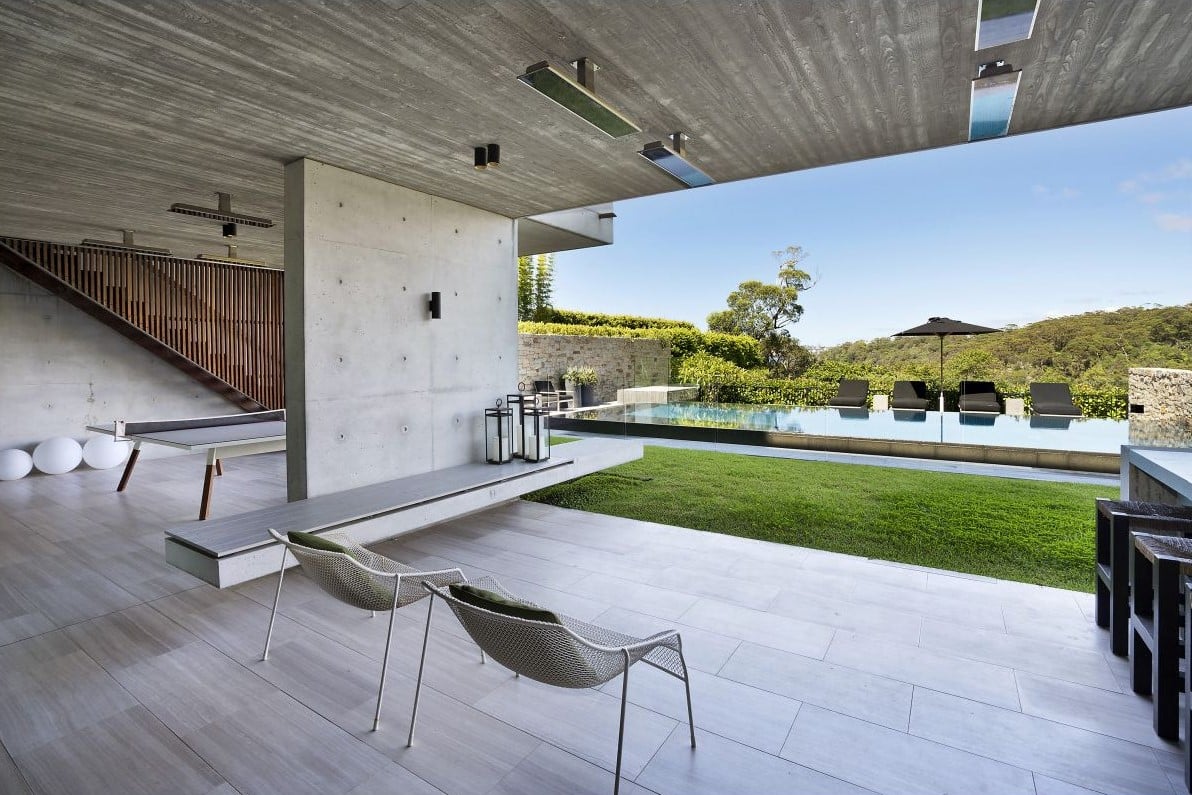 What are the Top Considerations when Ceiling-Mounting your Outdoor Heaters?
Below is a list of the top 5 items to consider when deciding whether ceiling-mounting your heaters is right for you.
One of the most important things to consider is at which height the heater can deliver the most optimum heat transfer while also ensuring the heater is installed at a safe distance to minimize risks. For ceiling installations, it is recommended that outdoor ceiling mounted heaters should be installed between eight to nine feet from the floor to achieve optimum heat distribution. This applies to both gas and electric models.
For ceilings that are higher than the average nine feet, we recommend lowering the outdoor heater to the optimum height via the wide range of ceiling poles available so that it remains at the recommended installation height requirement. Starting at eight inches and going all the way to four feet, Bromic offers a variety of ceiling-mount poles creating versatility for any ceiling height.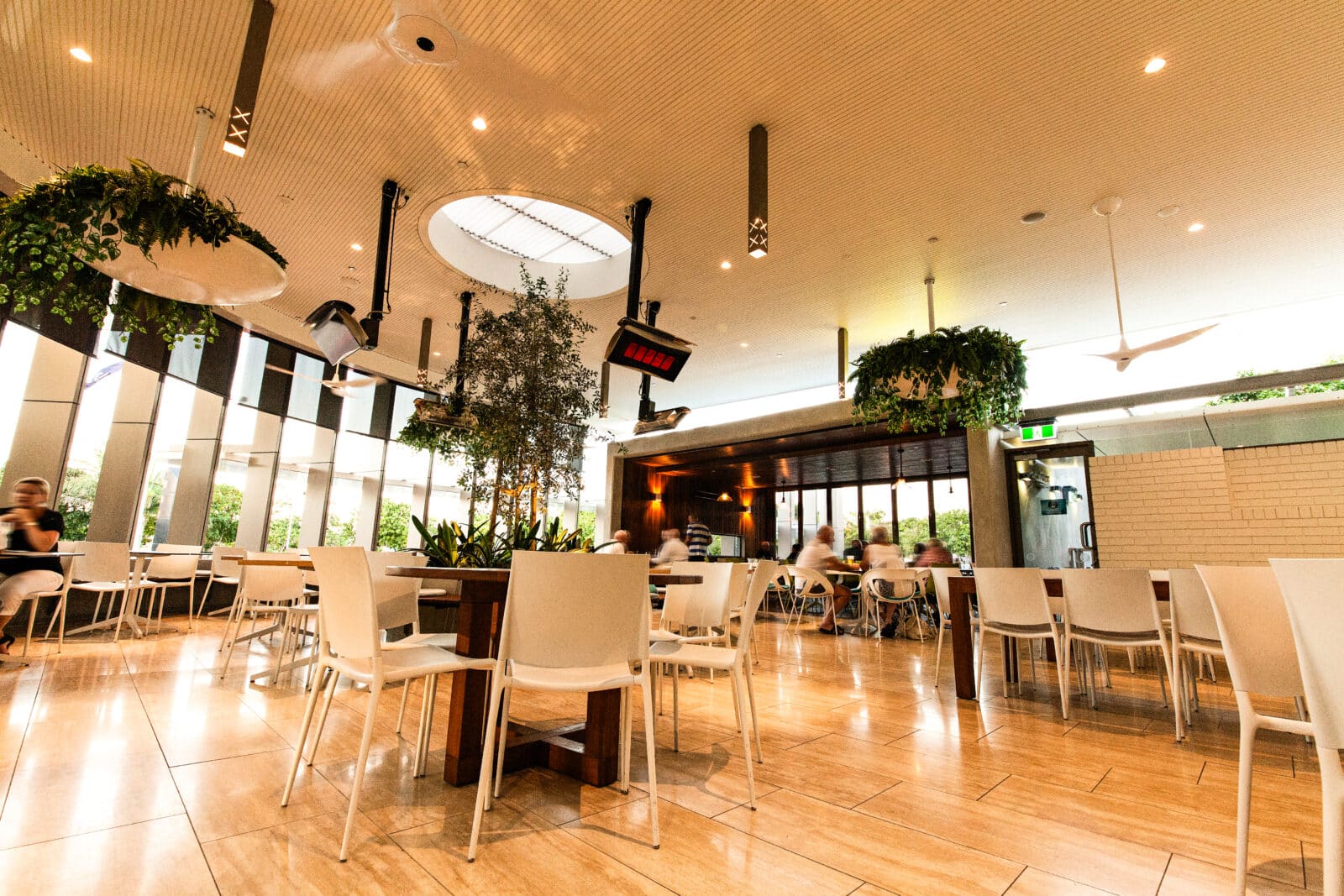 There must be a clearance to the ceiling above of at least 8" to 13" for electric heaters, depending on the model. For gas heaters, it is highly recommended to add a heat deflector as this ensures they can be suspended with a 14" clearance space to the ceiling above. Without adding the heat deflector, all gas heaters are recommended to have a 3' clearance to the ceiling above. All clearance requirements should be reviewed by thoroughly reading our heater installation manuals.
Ceiling-mounted heaters can be relatively easy to install, especially when compared to more complex heating solutions. Before considering ceiling installations, it must be determined that the ceiling can easily carry the weight of the heater, or that they have a secure and stable surface to be mounted to, such as a ceiling beam or structure. Bromic electric heaters weigh between 16lb and 22lb, while Bromic's gas heaters can weigh anywhere between 33lb and 44lb, depending on the model.
As with other installation methods, ceiling mounted heaters should never be installed less than three feet away from combustibles, such as curtains, awnings, lights, fans, umbrellas, etc. for the potential of those items burning.
It's important to note that the suitability of ceiling-mounted outdoor heaters depends on factors like the structure of the space, the type of heater being used (electric, propane, natural gas, etc.), and local safety regulations. Additionally, proper installation by qualified professionals is crucial to ensure safety and optimal performance.
Interested in Ceiling-Mounting your Outdoor Heaters within Your space?  
Let Bromic's heating experts do all the work for you! Through the complimentary design service, our heat experts will take a look at any photos or plans of the space and determine the best heating solution and mounting options for optimal heating, with your satisfaction guaranteed.
Categories