Description
Nestled in the foothills of the Great Smoky Mountains in Vonore, Tennessee, Kahite Golf Course stretches out over 200 acres with panoramic views over Tellico Lake and the National Park. Opened in 2000, the golf course offers members a range of entertainment options, including a fitness center, outdoor pool, restaurant, and a community building for events.
Doubling capacity
To extend the existing entertainment space, the Kahite Pub & Grill restaurant recently added a covered patio to its premises that can seat around 100 people. Although Tennessee enjoys hot summers and relatively mild winters, temperatures can drop down to 5°C in the coldest months, so Kahite Pub & Grill decided to install nine Bromic Tungsten Electric 6000W heaters to ensure that the new outdoor entertainment space can be used all year around. As the area is prone to regular winds, the owners also added curtains to help lock the heat inside the patio.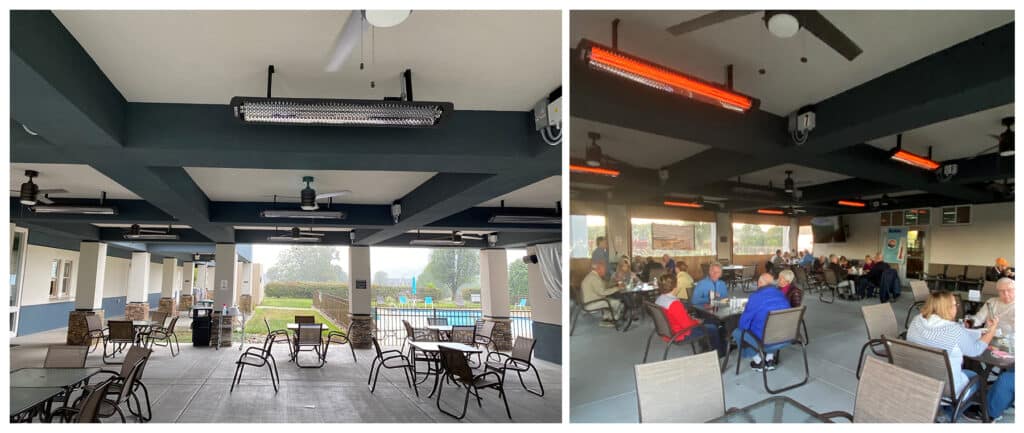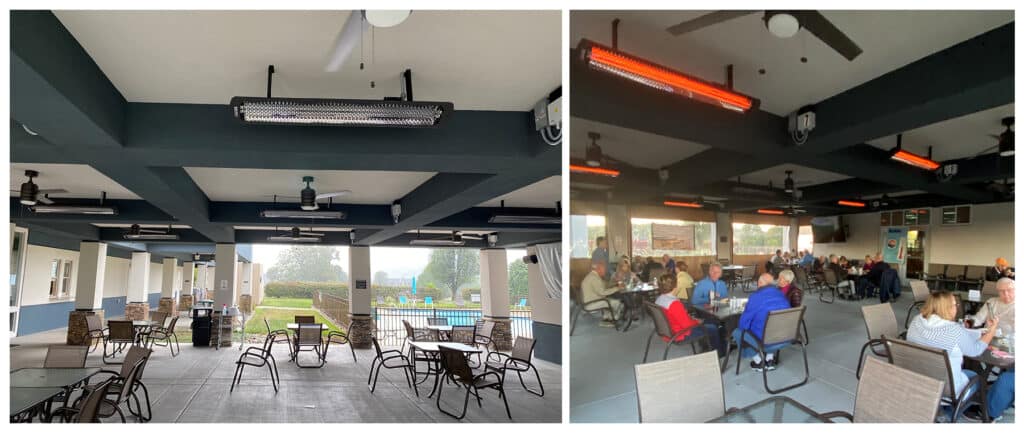 "The new area is really important to both the business and the members as it allowed us to double the seating capacity of the Pub & Grill," comments Tom McPhee from the project planning committee. "We often get very crowded and cannot fit everyone in the pub when we have events, but by adding the heaters and curtains, we can now use the patio all year around."
Durability meets power
Combining a stylish, industrial design with market-leading radiant heat technology, the Bromic Tungsten Smart-Heat Electric heaters provide a superior spread of heat thanks to a unique honeycomb mesh screen. Each heater also features a parabolic reflector, so that heat is re-directed towards the target and not wasted through the back of the heater. That way, there is an even flow of radiant heat, providing warmth and comfort across areas of up to 15m2. In addition, the heater's high-temperature coating and stainless-steel construction make it suitable for all environments, ensuring that it delivers on both power and durability.
"Bromic provided the best solution for electric heaters for our relatively low ceiling and the technical help provided by their Sales Executive Leonardo was exceptional," concludes Mr. McPhee.