As urban areas become denser, making the most of available space is essential, and outdoor living spaces have become increasingly popular. Outdoor structures, such as those with automated louvres, retractable awnings, and moveable sails, are an easy way to extend usable space without expanding the physical footprint. Adding heating solutions to these outdoor structures maximizes the usability of extended spaces throughout the colder seasons, creating invaluable opportunities for entertainment and relaxation.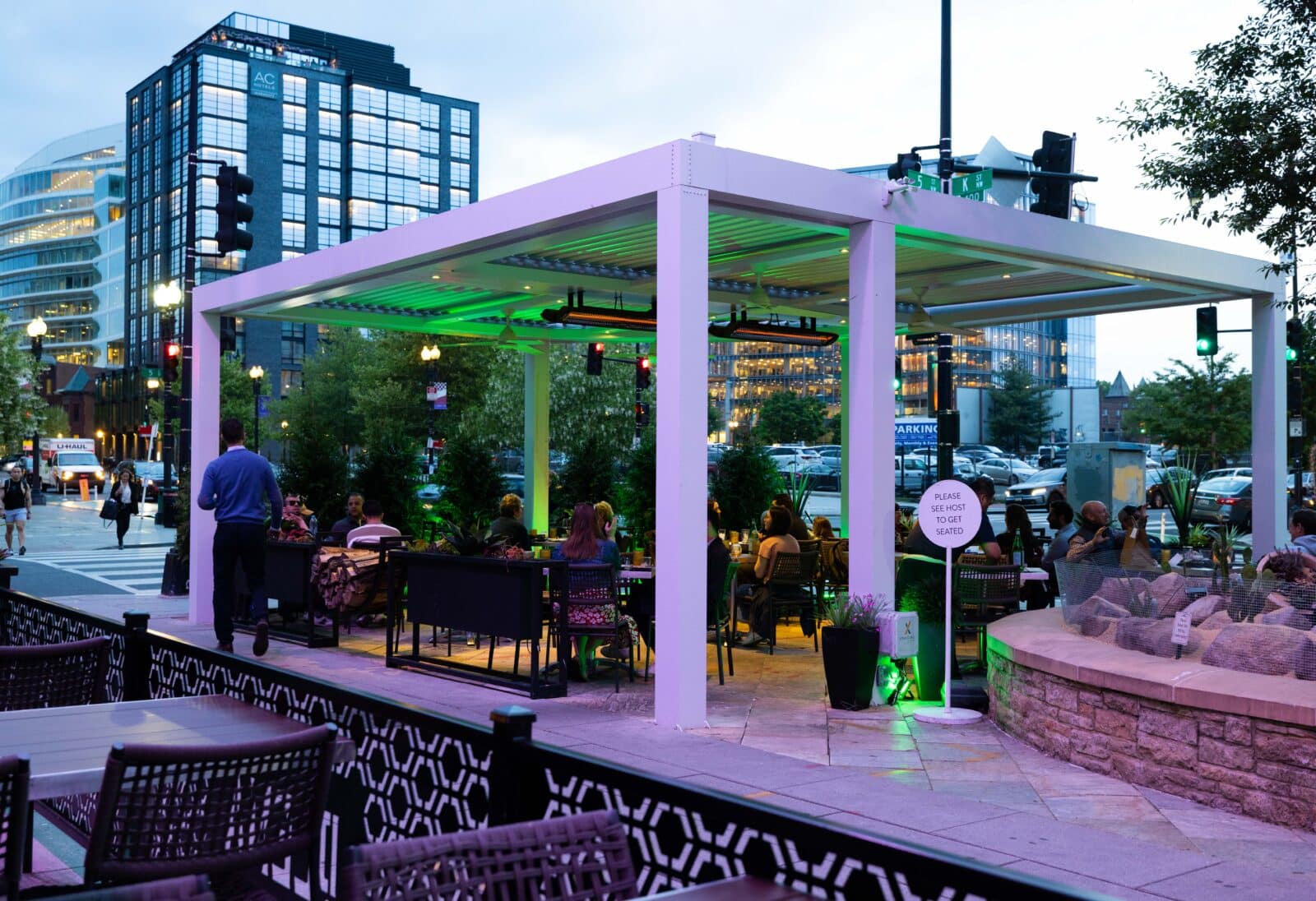 What Are the Benefits of Pairing Outdoor Structures and Outdoor Heating Solutions?
Both residential and commercial users can benefit from creating functional outdoor spaces by combining outdoor structures with outdoor heating solutions. Homes, restaurants, and hospitality venues worldwide utilize these structures plus heating solutions to provide both comfort and ambiance offering a versatile and adaptable outdoor space that can be used throughout the year, regardless of temperatures or weather conditions.
Additionally, outdoor structures and outdoor heaters are cost-effective solutions compared to expanding the physical footprint of a home or business. They provide a usable outdoor space for a fraction of the cost of an extension or renovation, and in most cases can even increase the property's value.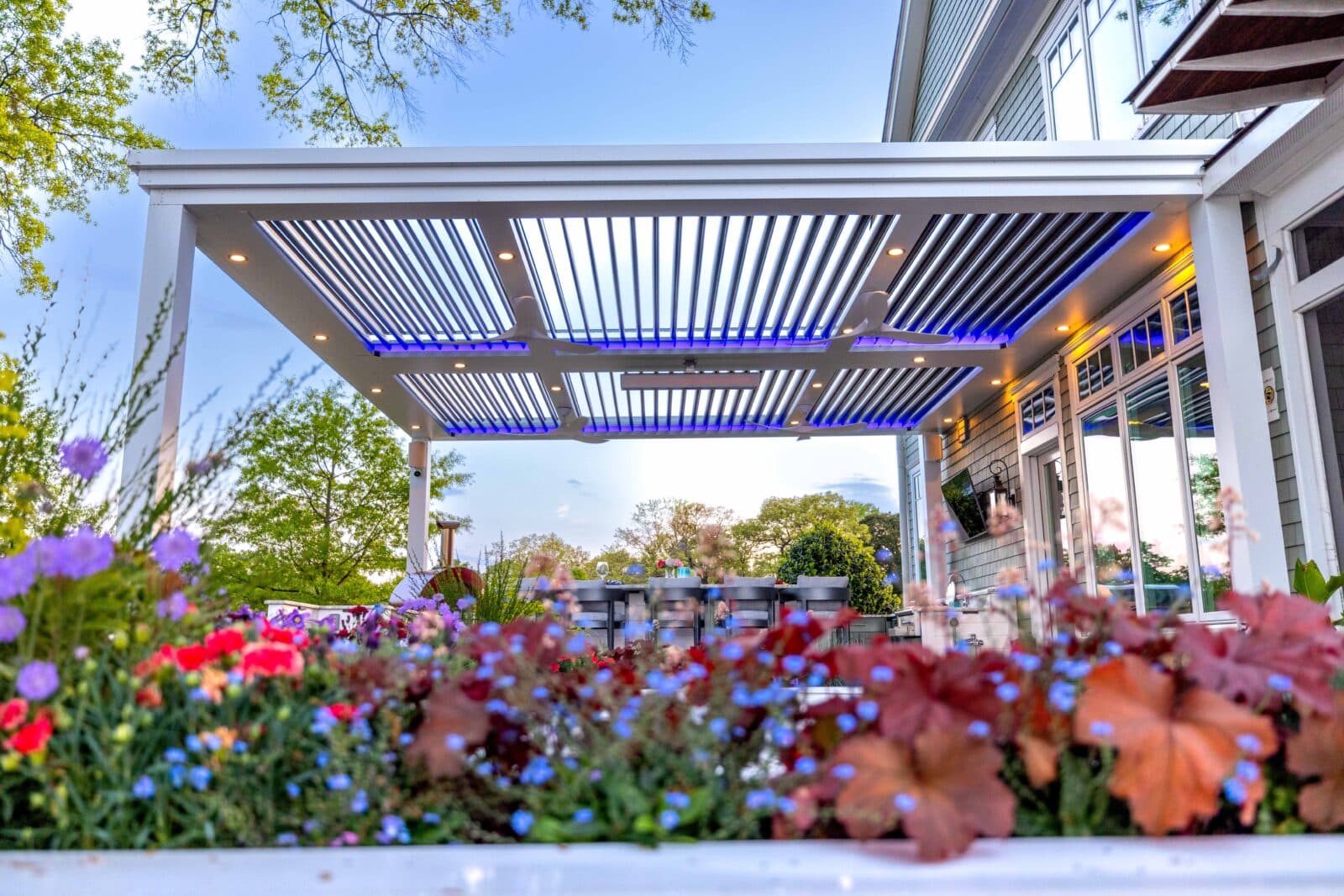 StruXure Pergolas and Bromic Heaters: The Perfect Combination
Combining StruXure pergolas and cabanas with Bromic Heaters creates a perfect outdoor area that is both functional and aesthetically pleasing. StruXure is known for its unparalleled design, exceptional service, and continuous innovation. With products like the Pergola X and Cabana X, outdoor spaces can be tailor made. StruXure's outdoor structures feature pivoting louvers with built-in rain and wind sensors, customizable lighting features, and smart home automation integration, including voice commands. Thus, they can adapt to any environment's needs.
Bromic Heating, on the other hand, specializes in designing and manufacturing outdoor heaters that provide reliable, effective heating solutions for any outdoor space. With a range including electric, gas, and portable heaters, available in three different collections with differing design styles, Bromic Heaters can be incorporated to blend seamlessly within any environment, adding to the overall ambiance of the space.
"If your outdoor space isn't comfortable, it won't get used," says Scott Selzer, President and Founder of StruXure. "By pairing Bromic heaters with our smart pergolas and cabanas, you're going to extend the comfort of your outdoor area in a very functional and stylish way."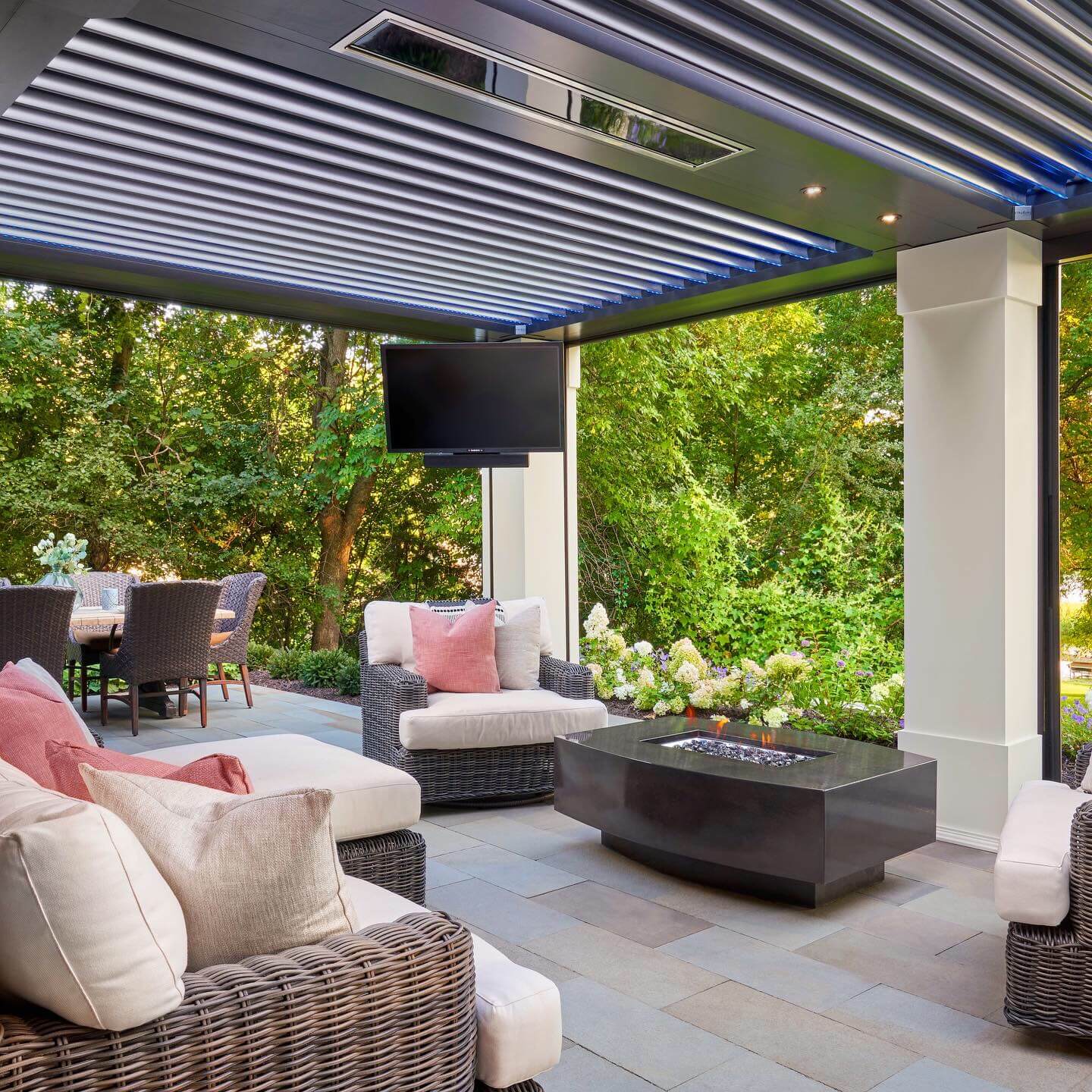 How Can Outdoor Structures and Outdoor Heating Solutions Be Incorporated?
When paired with a StruXure Pergola X or Cabana X, Bromic Heaters can add warmth and comfort to any outdoor space. The heaters can be installed in a variety of locations, such as on the structure's beams or walls, and can even be recessed within the pergola using the Low Clearance Recess Kit, depending on the design and layout of the space. With a wide range of control options, including wireless remotes and smart home integration, Bromic Heaters can be conveniently controlled to provide the right amount of comfort.
"Outdoor structures and outdoor heating solutions are the perfect combination for maximizing the benefits of outdoor living spaces," says Michael Smith, Bromic Heating's Vice President of North America. "By combining StruXure's innovative and customizable design with Bromic Heating's reliable and effective heating solutions, any outdoor space can be transformed into a comfortable and inviting environment."
To learn more about StuXure's Pergola X or Cabana X products, visit www.struxure.com. If you're ready to add outdoor heating solutions to your patio, submit a complimentary design request to get a free heat plan of your space!