There are many ways to install your new outdoor electric patio heater. From suspending your heater via a pole mount, recessing it directly into the ceiling, or wall-mounting it on a bracket, the options are vast. Which option is right for your space will depend on whether the space is open or covered, the height of the ceiling or beams, and the availability of space for the heaters to be mounted from. Let's take a closer look at each installation method to ensure you select the right solution for your space.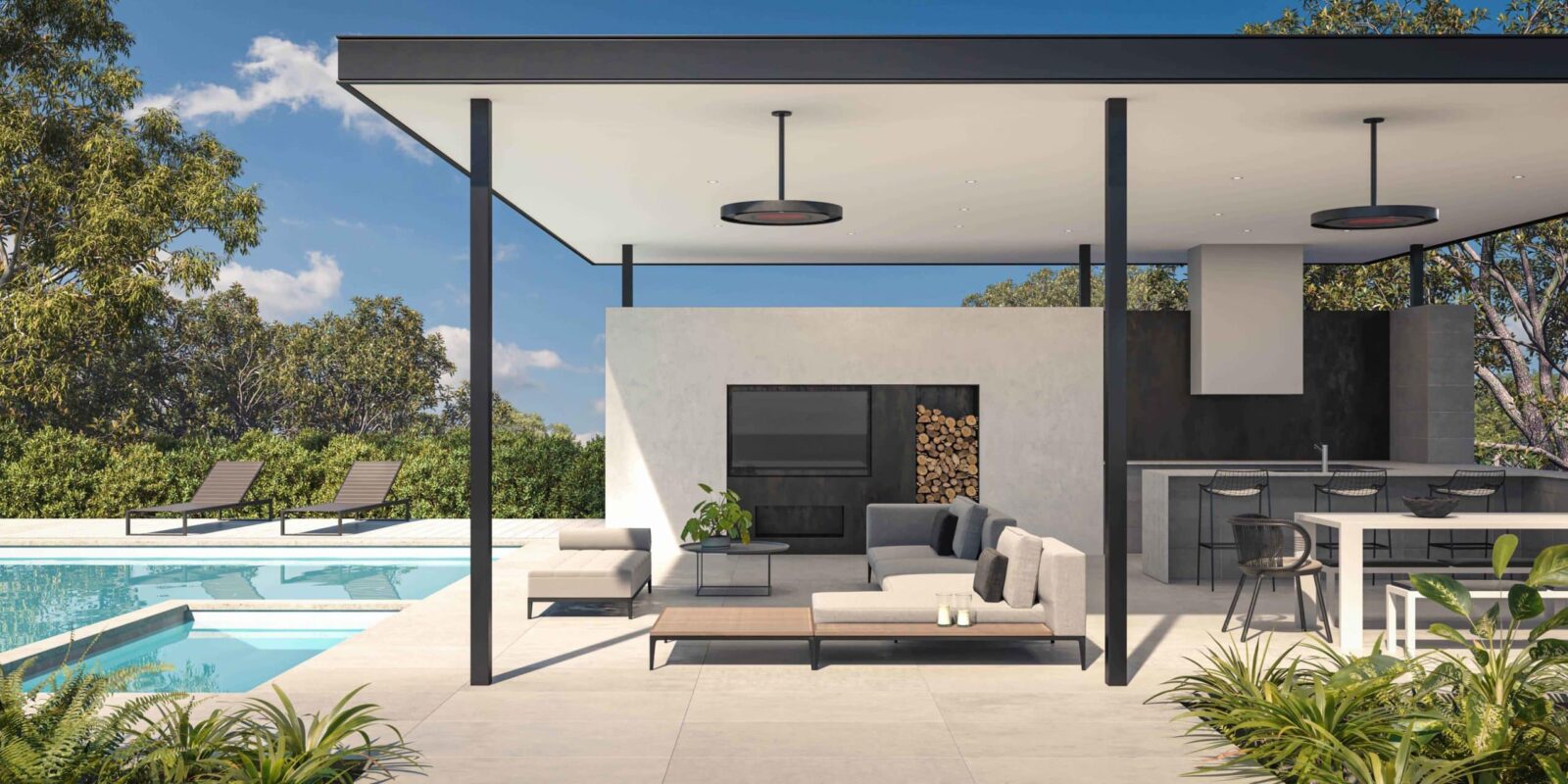 Should I Ceiling Mount My Heater?
One of the most common ways to mount your outdoor electric patio heater is by mounting it from the ceiling. Available for all Bromic's Electric heater series, this mounting option is great for areas with covered spaces or higher ceilings. For ceilings with an angle, heaters must be mounted perpendicular to the floor, so adding a wedge to mount the heater to is required. With a minimum clearance of 8 feet from the floor to the heater surface, there are a variety of different ceiling mounting poles available to ensure the heater operates at its optimum performance level no matter the ceiling height, while meeting all the necessary safety standards and clearances.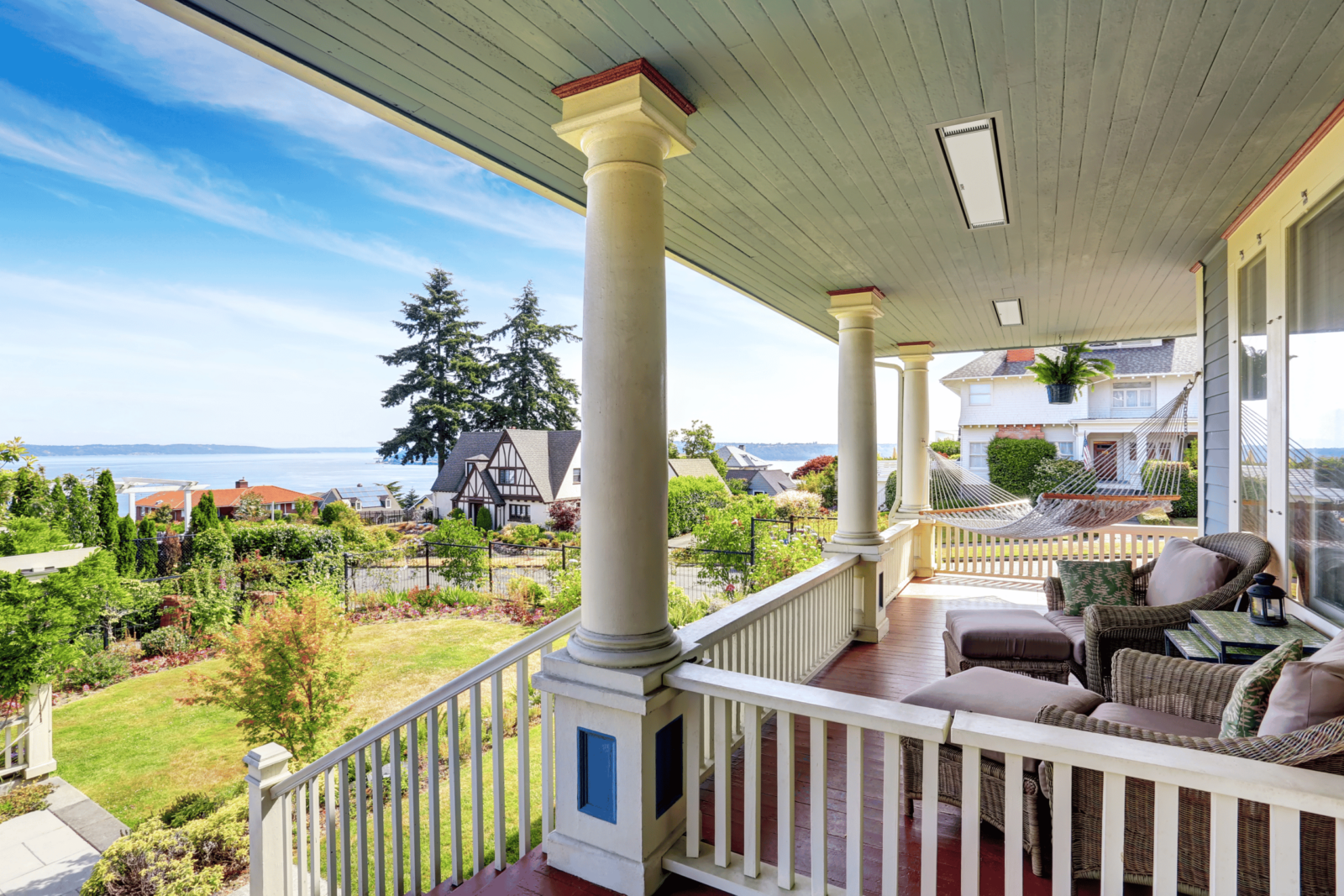 What Should I Consider Before Flush-Mounting Heaters?
One of the most popular mounting options for outdoor electric patio heater's is flush-mounting, also known as recessing heaters directly into a cavity space within the ceiling. Available for our Platinum Electric, Platinum Marine, and Tungsten Electric series, recessing creates a flush, modern and minimalist look that will instantly complement surrounding aesthetics without obstructing views or taking up any additional space. When considering recessing, it's important to note the size of the cavity space required within the ceiling. For the Tungsten Electric series, the Tungsten Electric Recess Kit has a minimum ceiling cavity of 21.1". Available for all Platinum Electric models, the Platinum Standard Recess Kit has a minimum 10" cavity clearance required, varying by model. Suitable for both retrofitting and new builds, the new Platinum Low Clearance Recess Kit has the smallest required cavity clearance at a minimum of 7.1" and can be used with either the 2300W or 3400W heater models. It's also important to consider other objects located on the ceiling such as lights or ceiling fans to ensure the proper clearances are met.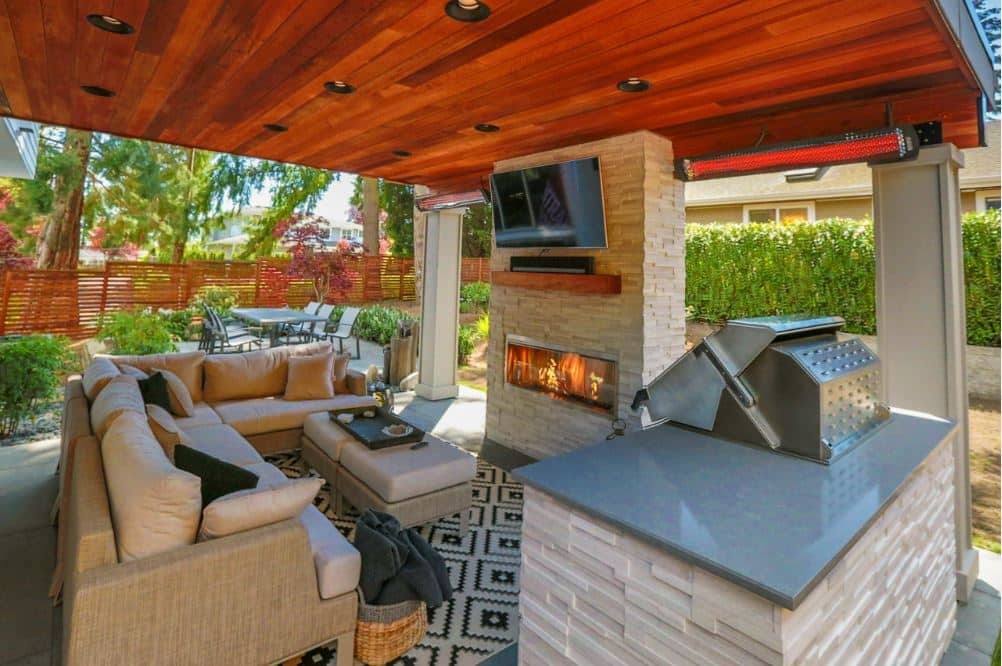 Is Wall-Mounting Heaters The Right Option For Me?
For spaces that don't have a ceiling or where the space might not be suited for a suspended installation such as a vaulted or angled ceiling, wall mounting the heater on a wall or structure via wall brackets is a great solution to efficiently project heat into your outdoor space. Available for all Bromic's Electric heater options, our outdoor electric patio heaters can be fixed to a wall or structure with a requirement that the structure is able to support loads between 16 and 22 pounds. For wall installations, the Platinum Electric, Platinum Marine, or Tungsten Electric heaters must be placed at a 15–45-degree rotation angle varying by model, at least six feet above the floor and a minimum of 5 feet away from any structure above, depending on the model.

No matter which mounting option is most suitable for your space, it's important to note that the installation of Bromic heaters must be carried out by a licensed and authorized technician in accordance with local electrical codes. Please refer to our clearance requirements and consult the installation manual for further details.
Still not sure which option is right for you? Contact our outdoor heating design team for a complimentary heating plan that is tailored to your outdoor space.
Categories