So, you've done your research, read the reviews, and decided to upgrade your outdoor space with Bromic outdoor heaters. Great choice! While we think that all our heaters are top-notch and will add value, warmth and comfort to your outdoor space, there are many variables you should consider before choosing which outdoor patio heater to buy.
What Do I Need to Consider When Choosing My Bromic Outdoor Heater?
Outdoor spaces come in all shapes and sizes creating many different variables to consider which outdoor heater is right for you. Some important items to consider include the size of the space that needs heating, how many walls surround the outdoor area, if any, what power sources are available in the space, if you would like the heaters mounted or to be free standing, and the ambient temperature and wind conditions of the area.
With so many different types of heaters to choose from, it can be difficult to decide. At Bromic, we make that decision easier by offering heating solutions for any space with options including electric, gas and portable outdoor heaters.
Should I Use a Bromic Gas, Electric or Portable Outdoor Heater?
Which solution is right for you will depend on how you've answered some of the questions above. If the space you are looking to install heaters is a semi-enclosed or fully enclosed space in areas prone to wind, electric heaters are the right choice for you. If the space is semi-enclosed, but well ventilated and temperatures become rigid in the fall and winter months, gas heaters are likely your solution. Looking to put heaters in a space with no walls or ceilings? Then our freestanding options are right for you. Let's look at each of these options a little more in depth.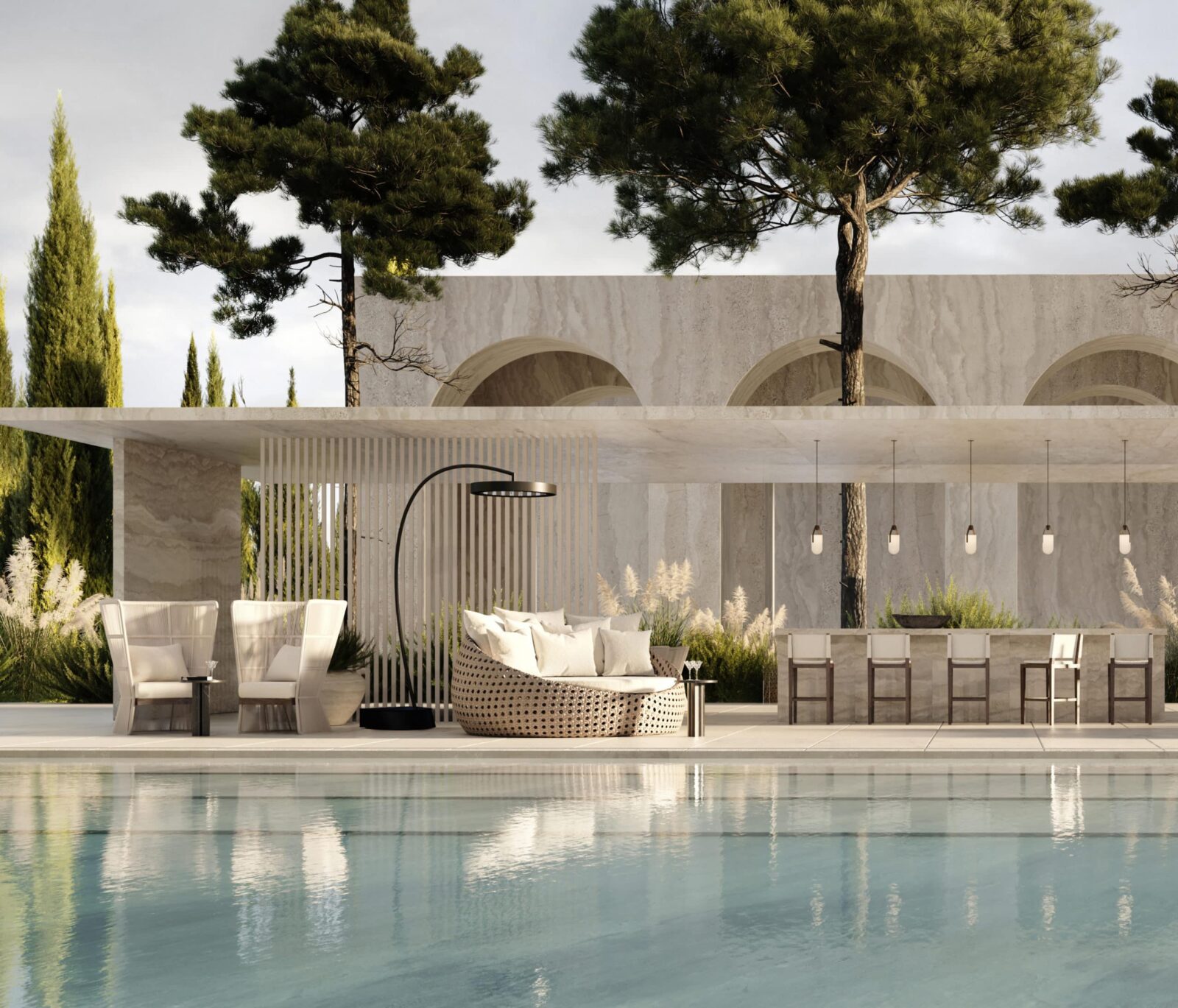 What Makes Bromic Portable Outdoor Heaters Different?
What makes Bromic portable heaters different than traditional standard portable heaters is the directional infrared heat output and award-winning designs. Available in either electric or gas models, our award-winning Portable Bromic Outdoor Heaters are flexible, easy to maneuver, and have a small footprint making them an easy solution for any space. With a power output of 38,500 BTU a single Bromic Tungsten Portable Gas Heater can heat areas of up to 215ft2 while providing complete flexibility in terms of location, especially if electrical power outlets are not nearby. The Bromic Eclipse Portable Electric Heater, on the other hand, can be hooked up to a dedicated electric outlet and will provide you with an integrated dimmable LED lighting rail and four different heat levels (0%, 33%, 66%, 100%) controlled by the included Eclipse Dimmer control, providing both adjustable light and directional heat for every occasion. Although the heat output for the Eclipse Portable heater is slightly less than the Tungsten's heat output heating spaces of up to 121ft2, the Eclipse provides more style, elegance and multifunctionality through the included lighting.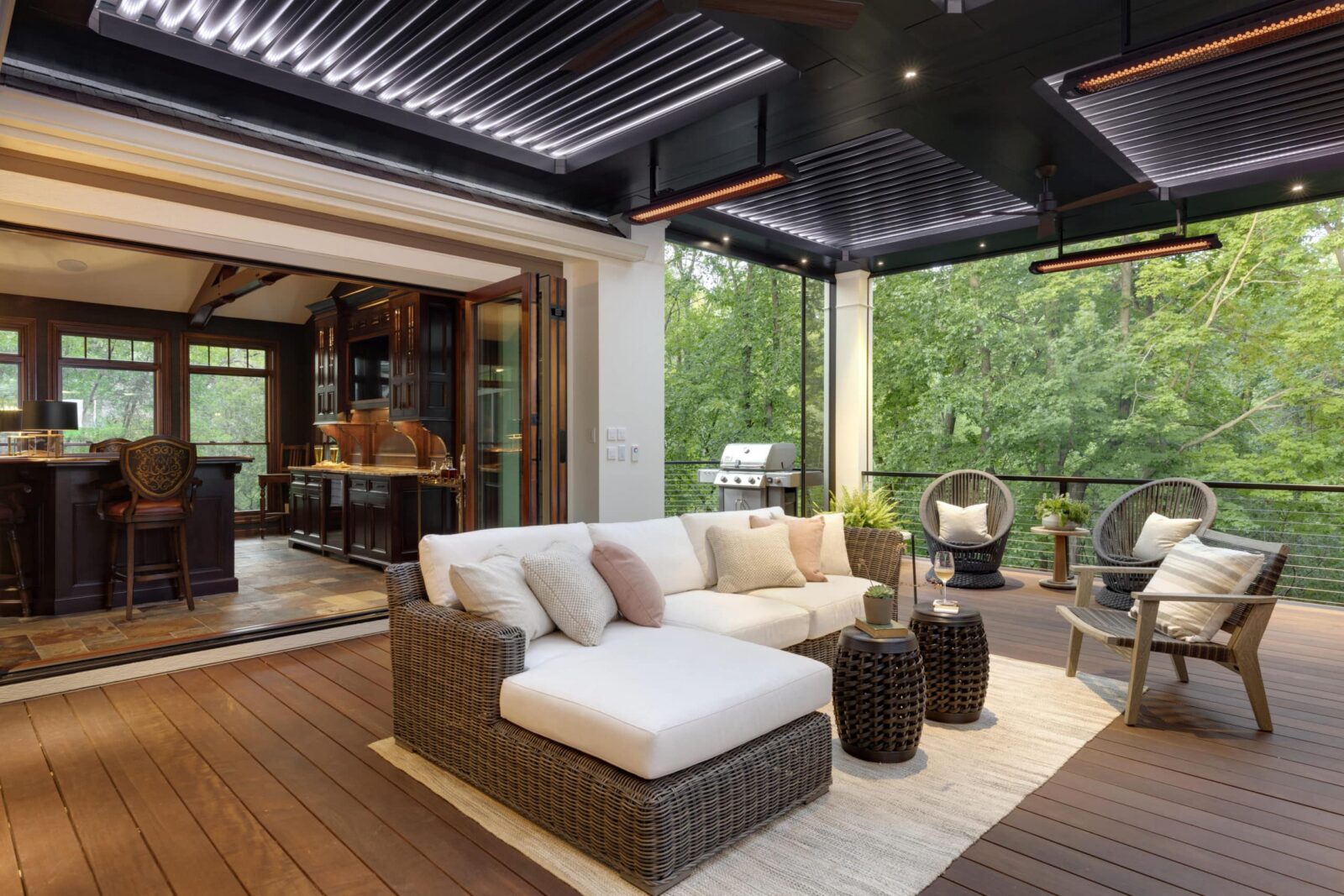 Will An Electric Bromic Outdoor Heater Work With My Space?
Electric Bromic outdoor heaters are the ideal solution for semi-enclosed or fully enclosed spaces as they need less ventilation than gas heaters. Available in all Bromic's collections, there's a model suitable for every space. Our Platinum Electric heaters are the perfect solution if you are looking for a slim-line design that can fit seamlessly into your space. Available in three power options (2300W, 3400W, and 4500W), with a variety of different mounting kits including a recessed option, this premium heater was specifically designed for low-clearance semi-enclosed spaces and can be mounted with limited clearance requirements, heating areas up to 143ft2. There's even an option for coastal environments where corrosive elements like salt spray usually will affect the longevity of the heater. Our Platinum Electric Marine Collection is constructed of 316 marine-grade stainless steel, which was specifically engineered for coastal and marine environments.
Looking for something with big power? Our Tungsten Electric outdoor heaters offer high-performance radiant heating with a durable, industrial design. Available in four power options (2000W, 3000W, 4000W, and 6000W), the Tungsten Electric heater will provide an even flow of warmth to outdoor spaces of up to 160ft2. The heater's high-temperature coating and stainless-steel construction make it suitable for all environments. Like the Platinum Electric, mounting options for the Tungsten Electric include wall, ceiling and recessed mounting kits.
Our newest collection of electric heaters, the Eclipse Pendant, brings both light and heat to design-focused spaces incorporating dimmable LED lighting with four different heat settings. With its sleek ceramic screen and matte black appearance, the Bromic Eclipse Smart-HeatTM series strikes the perfect balance between ambience, style, and functionality. Available with six different mounting options, including both ceiling and wall mounts, the Eclipse Pendant can be tailored to fit the aesthetic of any space.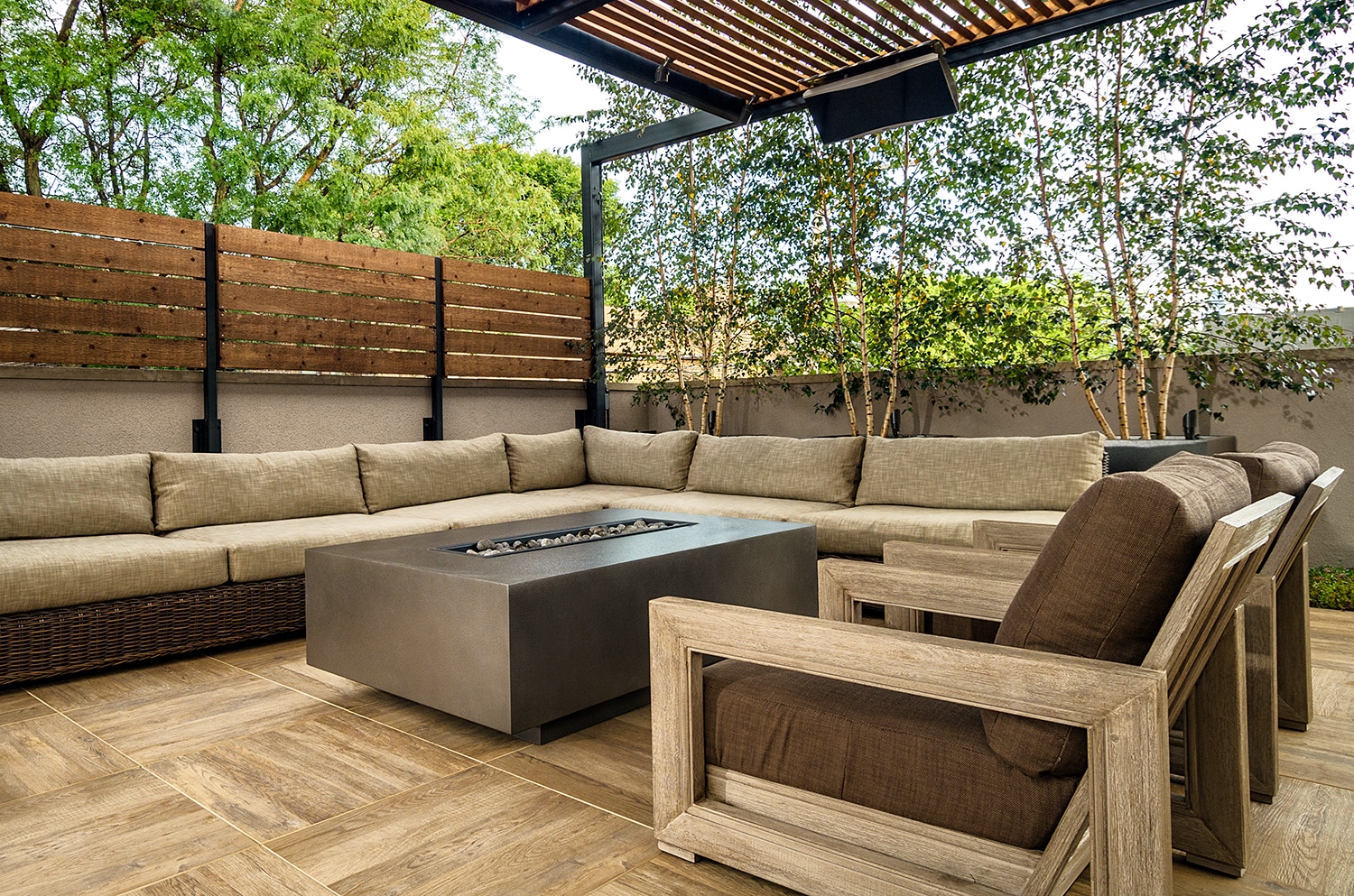 When Would I Use a Gas Bromic Outdoor Heater?
If you're looking for market-leading heating power, then look no further than our gas heaters. Available in both the Platinum and Tungsten collections, these heaters are great for vast, well-ventilated areas, providing even heat distribution across large spaces, both heating areas of up to 215ft2. Choose which gas Bromic outdoor heater is right for you depending on whether you are looking for more of an industrial design as seen in the Tungsten, or if the sleek, timeless design of the Platinum is more suitable. Available in both propane and natural gas options, there is a solution for any space. What's more, our wide selection of brackets and pole mounts will make sure they offer the optimum level of heat no matter how high the ceiling or walls.
For more about deciding whether gas or electric heaters are the right solution for your space, visit our blog Gas or Electric Patio Heaters: Which One is Right for Me?
Should I Use More Than One Bromic Outdoor Heater?
In some larger outdoor spaces, combinations of Bromic outdoor heater solutions are ideal. For example, maybe one area of your outdoor space is equipped with gas lines, while the other is only equipped with electric. In this instance, you could use either the Tungsten Collection or the Platinum Collection gas and electric options for a cohesive look. Or, maybe you have a covered lounging area where mounting an Eclipse Pendant heater is your solution, but there is also a separate dining area that could utilize the Eclipse Portable. The beauty of Bromic is that the full product line is aesthetically designed to work across the different types of heaters.
There's a lot to consider when choosing the right Bromic outdoor heater. Let us take away all the guesswork by utilizing our complimentary outdoor heating design service, where we will look at your space and recommend the right heaters for you. Contact our outdoor design team today for a tailored design layout of your space!
Categories