Outdoor heating specialist Bromic has announced the launch of an exclusive range of marine heating solutions. Part of its award-winning portfolio of premium outdoor heating, the new Platinum Smart-Heat™ Electric Marine heaters are fully ENV5-certified by Lloyd's Register, making them the first outdoor heating solutions to receive approval from the organization.
Made of high-quality, AISI316 stainless steel, the heaters were specifically engineered to provide superior resistance to the corrosive elements of marine environments. With their slim, aesthetic design and wind-resistant, radiant heat output, the Platinum Smart-Heat™ Electric Marine heaters are the ideal solution for superyacht and ship owners and operators that are looking to add an extra layer of comfort and luxury to the experience of their guests.
Multiple color and mounting options
The Platinum Smart-Heat™ Electric Marine is available in a white or black finish and can be recessed directly into the ceiling to ensure they blend seamlessly into the deckhead and satisfy the high design expectations of the superyacht and cruise ship industry. Featuring the most advanced heating technology on the inside and a premium, translucent ceramic glass screen on the outside, the Platinum Smart-Heat™ Electric Marine heaters spreads radiant heat evenly across a large area while minimizing unwanted light emissions.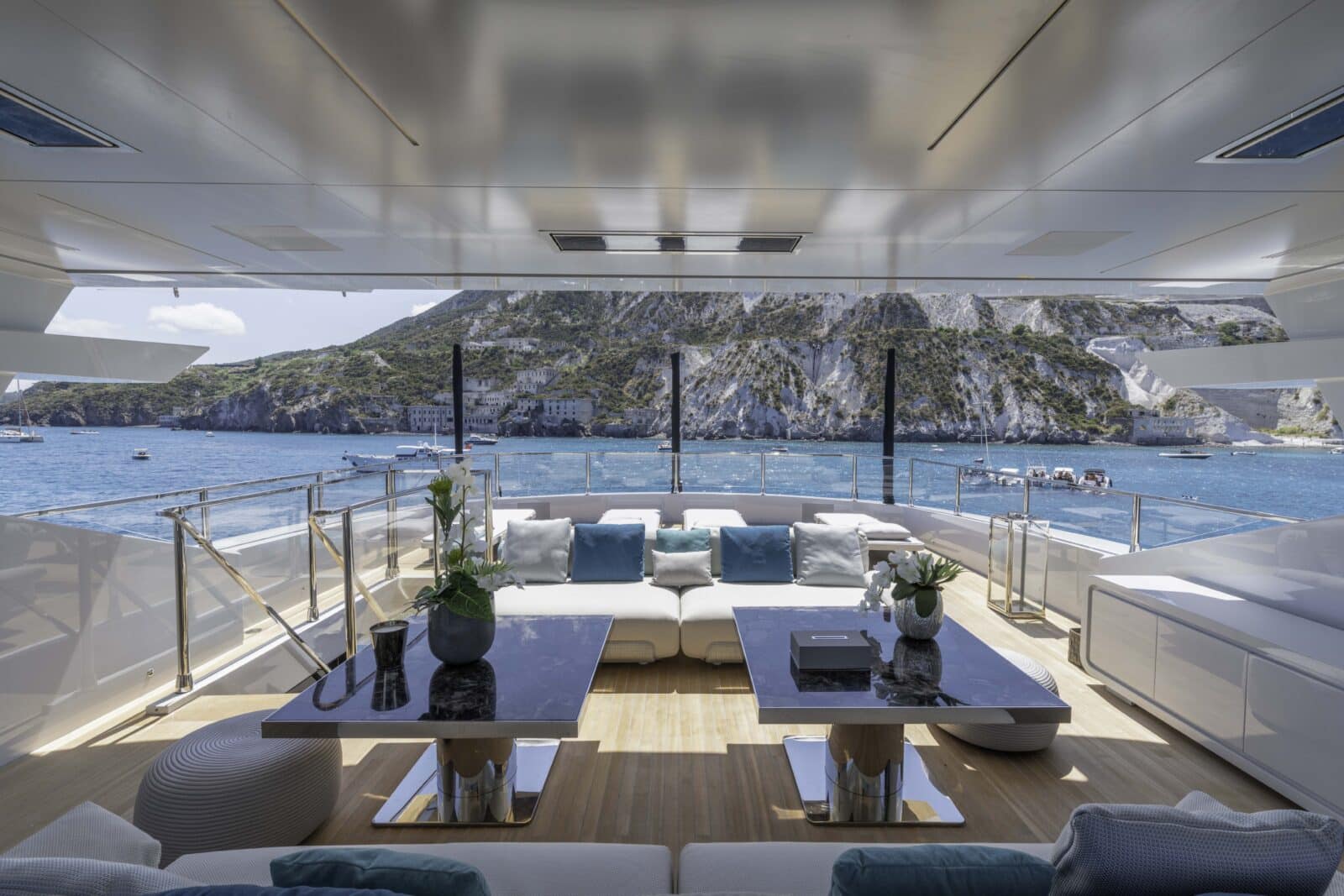 Meeting the unique requirements of marine environments
"Ships have very unique requirements when it comes to outdoor heating applications," comments Daniel Bruntsch, Global Head of Marine at Bromic Heating. "Not only do the heaters need to withstand the corrosive effects of salt spray, but they also need to be designed so that there is very little room for movement within the casing to ensure they remain operational even in choppy waters. Our marine heating range is unique as it not only meets the industry's highly specific requirements, but also offers the most effective heat transfer on the market – a prerequisite for guest comfort at sea."
The Platinum Smart-Heat™ Electric Marine range can be ordered in either 2300W or 3400W models for heat coverage of up to 10m2 (108ft2). In addition, Bromic offers a range of smart control options, including wireless dimmer controllers that can precisely regulate the heat output for the ultimate in user comfort and ease of use.
Categories